Reading at S.M.I.T.H
At St. Michael in the Hamlet Primary School we want to develop a rich reading culture. Our aim is for every child to discover a love of reading that will stay will them throughout their lives.
Each year group uses high quality texts as part of a diverse book spine, which enables the children to experience a multitude of genres.
Each class has an inviting reading area and we have our own school library: children can access both of these at various times during the week.
We absolutely love reading here at S.M.I.T.H.
Early Reading
Here at S.M.I.T.H we want to develop a life long love of reading. We want our pupils passion and engagement with books to start from an early age. Take a look at our padlet for our reading challenges – this is where we hope to capture our pupils and their families love of books and reading. It is a lot of fun!
https://padlet.com/vsheffield/vnhgfon6oc1gteye
When we opened our lending library at the start of 2020 we created two reading challenge sheets, KS1 and KS2.  These sheets can be marked off and handed into our library staff to receive your reward. To share reading achievements and challenges we ask parents to add pictures to our school twitter page using the #SMHifyoureadiread. If you don't have twitter but would like to share your child's reading success please email pictures the school office at ao@smhsch.co.uk
The Saint Michael in the Hamlet Reading Challenge EYFS KS1
The Saint Michael in the Hamlet Reading Challenge KS2
WORLD BOOK DAY 2022
World Book Day at S.M.I.T.H was a wonderful success! From activities based on the book Chalk, to parades, an author visit, tea with Miss Moreton (AKA Shere Khan) and two family quizzes!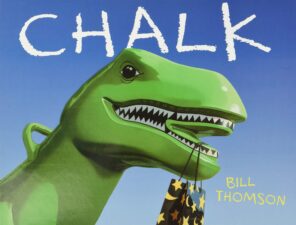 We also got some brilliant entries for our Twitter campaign – #SMITHreadingforpleasure. Here are some pictures from the day.