The Haven is our after school provision. Meet Mrs Basson- our Haven Manager.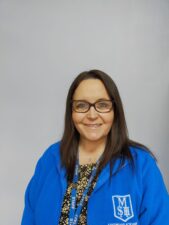 We offer our children a calm space where they can play or unwind after their day at school. The children are also provided with a nutritious snack to keep their tummies full until tea-time.
The Haven is £10.00 per session, payable in advance.
We currently have a waiting list for reception children starting in september. If you wish your child to go onto the waiting list please contact via email with your details.
Thank you
The Haven: Child pick up arrangements
Press bell labelled The Haven at the main gate
A team member will use the intercom to let you onto the premises
Please head towards the infant hall
A team member will bring your child and belongings to the blue door
*It will take a few minutes to gather belongings etc., thank you for your patience
Contact: Please contact the school office thehaven@smhsch.co.uk
The Haven Team