Welcome to the Family bulletin Board !
Do you follow us on Twitter? We post daily on there to keep you up to date with what's happening around school and the fun learning your children are doing. Also, Class Dojo is a brilliant way to be able to directly contact your child's teacher and see what they're been up to throughout the week. Teachers will post any important information on the class page and also on the whole school page.
Please also take a look at our class pages  to see information for this term and for an overview of what your child will be learning this term.
We also have our own YouTube channel. You can find all our videos in one place:
We are in a different time now, but because Covid is still here, the following resources may still be useful for you.
This is a lovely story about social distancing to show younger children:
Have you seen this book explaining Covid 19 in a child friendly way? Brilliant to go through together:
Coronavirus – A Book For Children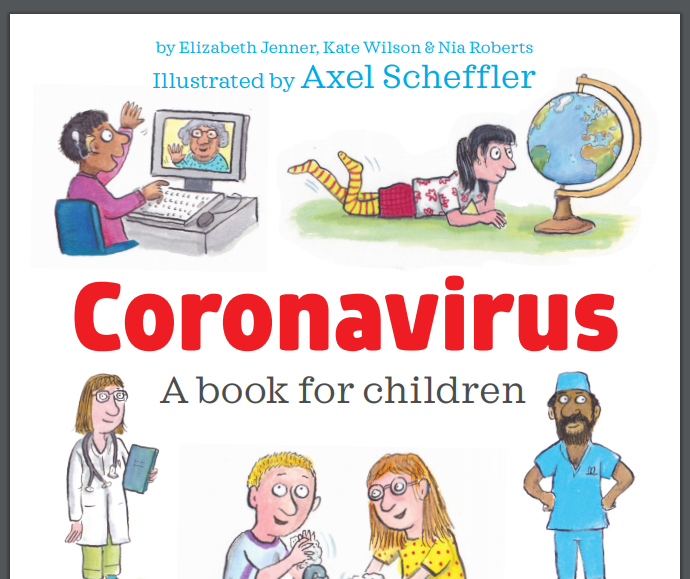 We thought you might enjoy this video that staff put together – Shake it off!
Websites to enjoy:
https://www.bbc.co.uk/bitesize

This is a brilliant website full of free ebooks to enjoy together, creative activities, competitions and more. Why not snuggle up as a family and enjoy watching an author read you a chapter of their book?
https://www.booktrust.org.uk/books-and-reading/have-some-fun/?q&sortOption=AtoZ&pageNo=1#!?q=&sortOption=AtoZ&pageNo=1
https://www.oxfordowl.co.uk/for-home/
https://monsterphonics.com/   Username: parents    Password: homelearning
https://www.bbc.co.uk/bitesize/levels/z3g4d2p
https://www.teachyourmonstertoread.com/
https://www.getepic.com/
https://www.twinkl.co.uk/offer    Code – CVDTWINKLHELPS
https://www.phonicsplay.co.uk/
https://classroomsecrets.co.uk/free-home-learning-packs/
https://ttrockstars.com/
https://www.literacyshed.com/home.html
National Centre for Excellence in the Teaching of Maths
Problem Solving & Reasoning
www.mathsphere.co.uk
www.discoveryeducation.co.uk
Username: student20259
Password: 123456
When visiting the website, click "login" from the top-right of the page and select Espresso or Coding to enter the above credentials.
Also, please take a look at the Children's Bulletin Board for other articles of interest.