We are Safe, Motivational, Inclusive, a Team and Happy
We are S.M.I.T.H!
Our S.M.I.T.H Vision
Here at St. Michael in the Hamlet, we put our pupils at the centre of what we do.  We are a happy and supportive team who work together to provide the best possible experience for our children. We are committed to providing inclusive, inspirational and innovative teaching, delivering a rich and broad-based curriculum that motivates our children to love learning and enables them to adapt and flourish both inside and outside the classroom. We want our pupils to feel safe, happy  and inspired to fulfil their true potential.

S.M.I.T.H Values Celebration Assemblies
We can't wait to welcome back our families to our celebration assemblies. This year, each class will have 5 winners, each half term, one child will be chosen from each class for demonstrating one of our five S.M.I.T.H values. Over the term, our staff will be looking for those children who model our values both in class and around school.
S – safe, M – motivational, I – inclusive, T – teamwork, H- happiness
Parents/ Carers will be notified by the class teacher, and they will be able to come into school to see their child receive their values award certificate.
Well done to our Year 1 and 2 Autumn 1 celebration assembly winners…
Well done to our Year 3 and 4 Autumn 1 celebration assembly winners…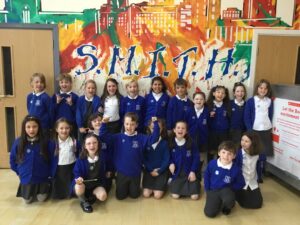 Equality and Diversity

We are committed to ensuring that we promote equality and diversity for all members of our school community: children, staff, parents and visitors. We aim to do this through the use of our resources; our school policies and how we deliver our curriculum.
We also aim to promote a global understanding of equality and diversity issues through our practice and curriculum. We fully accept our responsibility to educate our children about equality information and assertively address any behaviour that affects the equality of others.
This includes:
Gender
Ethnicity and Race
Religion
Disabilities
LGBTQ community
Age
The Equality and Diversity Policy can be found in our School Policies page.