Welcome to Our S.M.I.T.H Community
Reception Intake September 2021

A very warm welcome from our head teacher Miss Moreton!
We are so pleased that you've accepted your place here at
St. Michael in the Hamlet Community Primary School  
(S.M.I.T.H)
Due to COVID restrictions we are carefully planning events that adhere to the given guidelines. We are driven to make the transition into our school as smooth as we can, for our pupils starting with us in September.
The document below highlights key dates for transition into our reception
   Welcome to Reception – Important Dates
'Getting to Know You' – Transition from Nursery
We know lots of our children currently access nursery settings, before your child starts with us we would love to speak with their current setting/ provider so we can start the transition process.
Therefore we ask that you email our admin team on ao@smhsch.co.uk and let us know which setting they are currently accessing so we can arrange a meeting/ telephone conversation.
We hope to complete these in June
A Little More About Us
Our Reception Environment
Our two reception classes, share one large classroom. Our open plan space allows for children to move between the two areas in the afternoons, further developing our year group community.
We have a large outdoor space including our wild garden, which we can access directly from our learning environment. This is used frequently throughout the school week for a range of outdoor learning activities, as well as for play and discovery.  There will also be times where we will access our Infant school hall, this could be for activities such as lunch time, PE, music or assembly.
Our Reception Curriculum 
The three prime areas of Communication and Language; Physical Development and Personal, Social and Emotional Development are the foundations for all our learning. Our setting is rich in language and bubbling with conversation and warmth.
Our curriculum is flexible and it allows us to meet the needs of each cohort. This means that topics do not stay the same each year, but are developed to meet the needs of the current cohort. We also follow the interests of the children, which can be anything from weddings to hospitals to the world around us.
Our children receive daily teacher led sessions in phonics, literacy and maths. Each morning they take part in a carousel of activities linked to a text. We also have daily phonics sessions that are multi-sensory.
As a school we endeavour to provide our children with new experiences. We build on local culture and world cultures through stories, dance, music, food and art.
Frequently Asked Questions
What does my child need to know before starting reception?
We get asked this question a lot and we really don't want you to worry. Every child is different!
Things we would encourage you to practice at home are:
Learning to take off and put on their jumpers /cardigans
Put on and zip up their own coats
Recognising and writing their name
Counting and recognising numbers to 10 and then 20
Learning how to wash their hands after visiting the bathroom
Please don't panic if they can't do these things yet, we will always be on hand to help.
Where can I buy the uniform?
Our jumpers and cardigans with the school logo are available from:
Kitted Out,
333 Aigburth Road,
L17 0BL
Contact number is 0151 727 2000
They do have a lot of sizes in stock, however during peak ordering times such as the summer term (June- July) and the summer holidays (August) please allow 1-2 weeks for your order.
Will my child need a PE kit?
During the week the children will have lots of times to move and develop their gross motor skills. On days where we have PE sessions we ask that children come into school in their PE kits.
In colder months this is blue/ black joggers or leggings, white t-shirt and their school jumpers. In the warmer weather children can wear plain blue or black shorts, with their t-shirts and jumpers.
As PE can be both indoor or outdoor we ask that children always bring in their jumper / cardigan so that they don't get cold. Children are also allowed to wear trainers however, we do ask that you don't send them in in expensive branded shoes as they may be spoilt.
What are the term dates for the next academic year?
Academic Term dates for 2021-2022
What time is drop off and collection for reception?
Our reception children arrive for 8:45am, with the gates closing at 9:00am. Our school day finishes at 3:10pm.
If your child is being picked up by another family member / childminder, please make this known to staff before the end of the day. You can do this by speaking to a member of EYFS team on the school gate that morning or by ringing the school office.
On your data form you can list the adults who will picking up your child on a regular basis such as; grandparents, an auntie, uncle or a family friend.
Can my child be packed lunch?
All children in reception are entitled to a free school meal. Each day there is a hot choice such as fish fingers or a vegan sausage roll and sandwich options such as tuna, cheese or ham. However, some children do feel more comfortable having a packed lunch which they bring in from home this is absolutely fine – all we ask is that packed lunches are clearly labelled as many can look the same.
If we see that you child isn't eating very much we will of course speak to you directly and work together on a way forward.
If your child has food allergies or dietary requirements, please make this known on their data form so that they can be accommodated.
What does a typical day in Reception look like?
Can my child access breakfast and after-school club?
We have had many request already for places in our wrap around care, unfortunately due to COVID restrictions we are unsure how this will look for September.
If you feel this provision will be required in September, please email the school office on ao@smhsch.co.uk and they will add you to the waiting list.
As soon as we have further information we will let you know.
How do we use our outdoor space?
We are so lucky here at S.M.I.T.H to have our EYFS playground, the wild garden and our school field. We use all this space over the academic year to encourage our children to move, problem solve and imagine.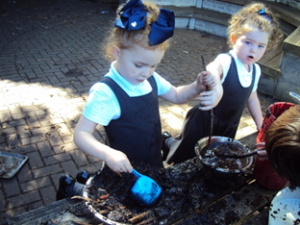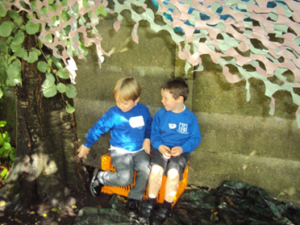 We aim to let all our children experience different sensations so they can be immersed in the moment.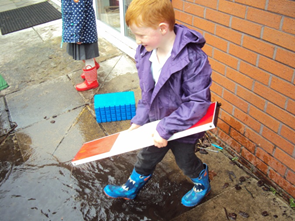 Forms
If would be helpful if you could complete the data form and return this to us when you arrive for your walk around on Saturday 10th July 2021. If you need another copy it can be printed from the link below or a paper copy can be collected from the office in our junior building. Mon- Fri between 9am and 4pm
If you would like to read our EYFS policy please click on the link below:
Further guidance, questions or advice
If have any questions please email the school office: ao@smhsch.co.uk
If your question/ enquiry is urgent please call the school office on: 01517273215
On behalf of the reception team we can't wait to meet you and start your journey with us at St. Michael in the Hamlet!
Please see the School Prospectus for details about our school. It can found on our website under Key Information.
If you have any queries you can email us at assessment@smhsch.couk. Why not follow us on facebook and twitter too?