Reception Intake 2021
Welcome to our Reception Intake page for St Michael in the Hamlet Community Primary School.
Unfortunately, due to the Corona virus, we won't be able to show anyone around our school.  However, we have a series of films that will show you and inform you about the really special place that is St Michael's school. I am sure that many of your questions will be answered.
Here is a short welcome video. You'll meet Mrs Sayer our EYFS lead and there's a message from our headteacher Miss Moreton.
The video below was made during Lockdown, for the Reception children who started at St Michael's in September 2020. It gives a real insight into the quality of our setting, both indoors and outdoors, for your child.
We hope this gives you a good flavour of our Reception space. Please watch the video below , showing our current Reception children in our wonderful setting, including our wild garden.
There are 2 classes in Reception: the Seals and the Penguins.
If you want to meet the Reception team, click on the link below and enjoy reading our poem and finding out about what we do in Reception.
Our Early Years Foundation Stage Curriculum:
Reception
Our Reception Year Group Charter for the year is Kindness, Community and Respect. Our intakes come from many different settings so our first topic is Over the Rainbow, where we look at our uniqueness and how beautiful it is when we work together as one, celebrating each other's uniqueness.
The three prime areas of Communication and Language; Physical Development and Personal, Social and Emotional Development are the foundations for all our learning. Our setting is rich in language and bubbling with conversation and warmth.
Our two reception classes share one classroom. Our open plan space allows children to move between the two areas in the afternoons, further developing our year group community. We promote kindness through the three basic principles of permaculture for children: earth care; people care and fair share.
Showing respect for other people and property is developed through our diverse curriculum; through daily teaching of good manners and through taking responsibility for our actions.
Creativity and exploration are key to children developing critical thinking and our planning includes continuous opportunities for children to explore creatively and through STEM, (Science, Technology, Engineering and Maths).
Our topic for Autumn 2 is Carnival of the Animals. We will look at different celebrations from different cultures and the children will take part in their own carnival for their parents via Class Dojo, making their own animal costumes and musical instruments.
Our children receive daily teacher led sessions in phonics, literacy and maths. On a Monday to Wednesday morning they take part in a carousel of activities linked to the book of the week. Our daily phonics sessions are multi-sensory.
On a Thursday and Friday we spend a lot of time outdoors and our PE session is on a Friday morning in the infant hall. We do daily exercises to music in our classrooms, to develop our gross motor skills; spatial awareness; balance and co-ordination and develop an appreciation of a wide range of music. We include anticlockwise movements; retracing vertical lines and diagonal lines, to develop handwriting skills and also strengthening exercises for the shoulder, arm and back for writing.
Our Outdoor Learning on a Thursday and Friday improves physical skills; develops resilience and social skills; forges new relationships and develops children's vestibular systems. We have a book spine for our indoor learning and a separate one for outdoor learning. We are able to access maths on a larger scale outdoors and develop a wider vocabulary, as well as learning about the cyclical pattern of nature and the human responsibility to take care of our natural world.
Our curriculum is flexible and it allows us to meet the needs of each cohort. This means that topics do not stay the same each year, but are developed to meet the needs of the current cohort. We also follow the interests of the children, which can be anything from weddings to hospitals to  pampering sessions. We supplement resources and opportunities for children to follow their interests in our child initiated sessions in the afternoon. These are an extra to our Continuous Provision, which is available to the children throughout the year.
From early on in the year we provide opportunities for the children to take part in new social situations. In Autumn 1 we put on a Harvest Festival, where the children sing for their families and raise money for the local food bank. In Autumn 2 we perform our own Carnival and take part in the Christmas show. In Spring, we encourage other year groups to Save Our Seas from pollution, in assemblies and other activities. ( Please note these experiences will be presented in a Covid Safe way this year .)
We provide our EYFS children with real life experiences; open ended resources; a language rich environment and a sense of belonging.
Our staff are more than just a staff team, we are like a family and we nurture and care for your children while they take this important step in their education. To educate means to 'draw out'. In our EYFS, we provide opportunities for all children to grow, learn and flourish, through an individualised approach that builds on their personal interests and develops their personalities and skills.
We provide our children with new experiences. We build on local culture and world cultures through stories, dance, music, food and art.
Our 3 day / 2 day split of indoor / outdoor provision has allowed all pupils to have the opportunity to reach their potential; develop the necessary physical and emotional skills necessary for lifelong learning as well as teaching the specific areas of Literacy, Maths, Understanding the World and Expressive Arts and Design.
If you have any questions about our curriculum, please email me at assessment@smhsch.co.uk
What does a day in Reception look like at St Michael in the Hamlet Primary School ? Click on the link below:
What does a day in Reception look like
If you would like to read our EYFS policy please click on the link below:
Outdoor Learning
We encourage movement and balance so children feel strong in their bodies.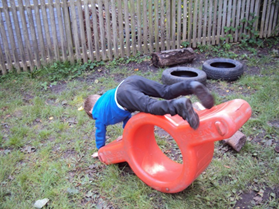 We allow children to disagree so they learn how to work it out.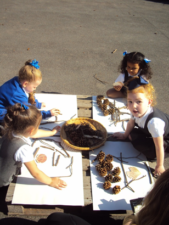 We provide open ended activities so children can use their imaginations.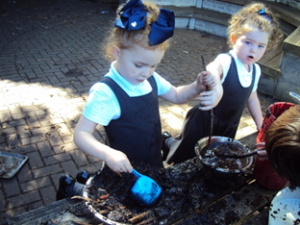 We believe in less stuff and more us.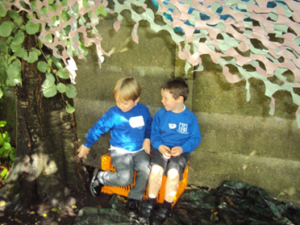 We let children experience different sensations so they can be immersed in the moment.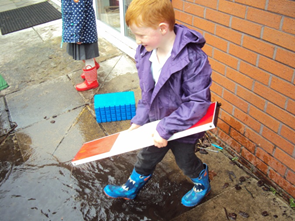 We let children experience different types of weather.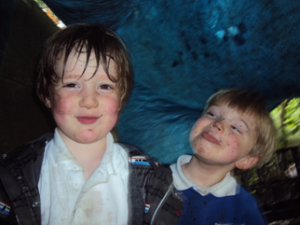 We give children the time needed to learn to relax.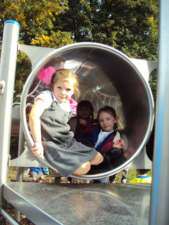 Please see the School Prospectus for details about our school. It can found on our website under Key Information.
If you have any queries you can email us at assessment@smhsch.couk. Why not follow us on facebook and twitter too?