Welcome to S.M.I.T.H 
Our school is a community school, and so it determines the admission arrangements in agreement with the local authority (LA). 
Information, entry regulations and guidance for admission to this school can be found on the Liverpool Education City Council's Website below.
Information for Reception Intake September 2024

A very warm welcome from EVERYONE at St. Michael in the Hamlet Primary School! We have three open evenings for prospective parents this year: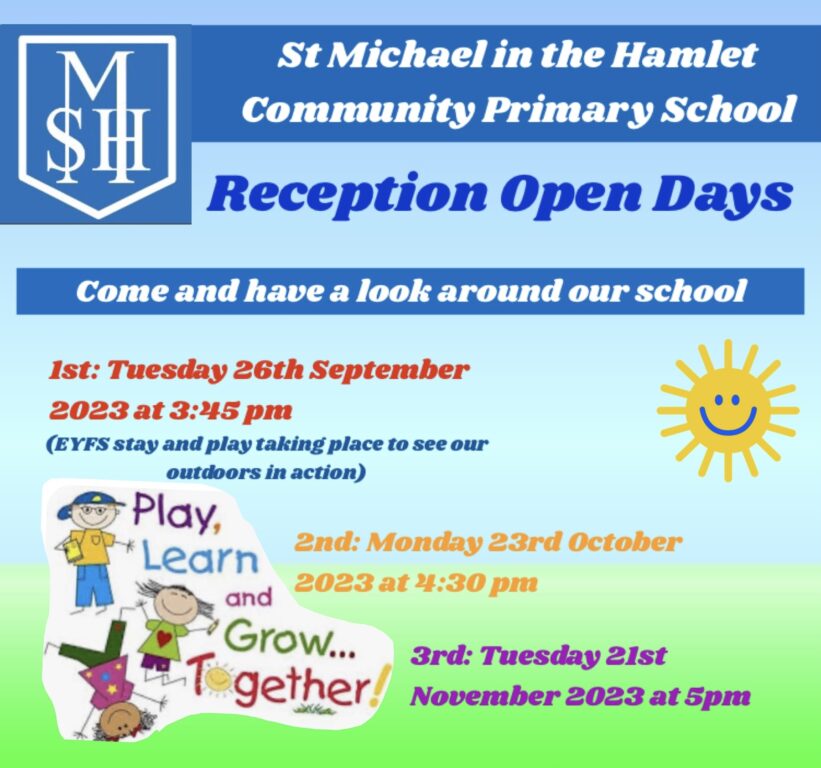 This year the Liverpool City Council closing dates for reception admissions is 15th January 2024.
Please take a look at last years archived Reception class page for you to get an idea of what a year in our Reception looks like! 
If you would like to read our EYFS policy, please click on the link below:
Further guidance, questions or advice
Please email the school office: ao@smhsch.co.uk
If your question/ enquiry is urgent please call the school office on: 0151 727 3215
On behalf of the reception team, we cannot wait to meet you and start your journey with us at St. Michael in the Hamlet Community Primary School!
Please see the School Prospectus for details about our school. It can found on our website under Key Information.