Family Support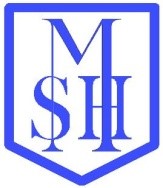 From time to time most families could use some extra support, especially when bringing up children. At St Michael-in-the-Hamlet School we try to provide a service to our families that supports beyond just teaching your children.
Every family is different and the support we offer will suit your particular needs.
If we are not able to offer help directly we will find someone who can. We have good access to other agencies locally with expertise in a wide variety of matters that families may need to deal with.
We would urge families experiencing any level of difficulty to speak to us for support rather than worry alone.
Things you might want help with
Help with school attendance

Friendship and bullying

Dealing with behaviour at home

Family break down /Separation/Illness etc…

Loss and Bereavement

Worries about another child

Difficulties in caring for children's general care




i.e., personal hygiene, meals/food/uniform and clothing

How to access to specialist organisations and support groups

How to access Health services e.g. Childhood Incontinence /School Nurse etc.

Practical and emotional support and advice for parents
Who to speak with
Ms Gill Larsen is our Social Inclusion Officer and is at the main gate every morning.
Mrs Rona Lucas is our Governors with responsibility for Safeguarding.
Miss Laura Moreton (Head Teacher, Safeguarding Lead)
Mrs Christine Jones (Deputy Safeguarding Lead / SEN Team)
We are all parents and know how to support young families so children can make the best progress whilst at school.
How to get hold of us
You can approach us directly – we can usually speak to you straight away, particularly in the mornings or at home time. You can ring school 727 3215 and leave a message at either the Infant or Junior School Office or ask your child's Teacher to pass on a message. We can then arrange the best time to meet with you.
If someone working with your child in School feels that you may benefit from some extra help, we will speak to you discreetly to find out if we can be of any help. Support will only be offered if that is what you need and want, though information will be shared if a child is at risk.
How will family support happen?
We will find out what you need by talking with you in a private space in the School.  We will then keep in regular contact whilst you need support.
If your family needs  longer term support we can draw up a plan together about what support is needed and who will provide it.  If more than one agency is going to be involved we may complete an 'Early Help Assessment Tool' (EHAT). This form collects useful information and it sets out who is doing what.
Throughout all this, school will aim to;
Involve you and your children in all decisions that affect your family.
Ask your views while you are receiving support to make sure it is what you want.
Tell you what information is to be gathered and get your agreement about what is shared. (Remember that information may need to be shared without your consent if you or someone else in your family is at risk of harm or to help stop a crime).
How can parents help school?
Be ready –set everything out the night before. It saves time and starts the day off smoothly.

Eat a good breakfast –This will be the fuel for your child's learning. Remember our breakfast club serves cereal and toast from 8AM in the Infant hall- just drop off your child.

Be on time – lateness is upsetting for your child and disrupts their learning.

Be interested – make time to talk to your child about their day. They may not tell you much but the time you share will make you stronger as a family and your children will be more likely to tell you if there is a problem.

Be positive – from time to time problems in school may occur with other children or with the work but you need to reassure your child that the school and you will work together to give support.

Be firm – unless your child is really too ill then they should be in school. If in doubt send them in and we will let you know if they are really too sick to attend.

Be aware – you should not take your child out of school for a holiday during school term time.

Be available – let school know how you can be contacted in an emergency.

Be clear with the school – let us know the first day of absence due to sickness.

Be supportive to the school – make sure your child follows the school rules and that you are clear about the school's expectations, policies and procedures about, for example, behaviour, uniform and attendance. Remember- if you don't like what we do you can always go to another school.

Be involved – speak regularly to your child's Teacher and read newsletters or look at the website so you know what is going on.