Special Educational Needs Co-ordinator:
Mrs Christine Jones (Deputy head, Deputy Safeguarding Lead)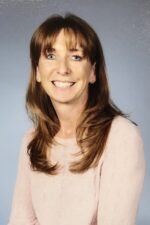 Contact email: send@smhsch.co.uk
Deputy Special Educational Needs Co-ordinator:
Mrs Judith Roberts
Contact email: send@smhsch.co.uk
Key SEND Documents
Documents are reviewed yearly unless otherwise stated.
Please note, the complaints procedure for parents and carers of children with special educational needs can be found on page 8 of the "Special Educational Needs and Disability (SEND) Policy 2020 – 2021", and, in 'Complaints Procedure' link below.
Special Educational Needs and Disability (SEND) Policy 2020 – 2021
Anxiety In Children
Anxiety in Children – Guidance from Various Sources
The Anxious Child – The Mental Health Foundation
Autism Awareness Week Presentation
Further Information
Autism and Yoga Report, June 2017
ASD 'Virtual' Drop in Sessions
ASD Virtual Drop in 24th and 25th September 2020
ASD Virtual Drop in 28th, 29th and 30th September 2020
ADDvanced Solutions: Our Offer In Liverpool
ADDvanced Solutions: Our Offer In Liverpool
Useful SEND Weblinks
Autism Initiatives
We work positively alongside people with autism, their families and carers providing specialist services tailored to each individual.
Liverpool Autism Outreach Service
The Autism Outreach Team consists of specialist teachers trained in all aspects of autism; the use of TEACCH®, PECS®, Social Stories and other complimentary interventions.
LivPaC 'Liverpool Parent and Carer'
LivPaC is a local parent carer forum in Liverpool independently run by parents for parents, carers, grandparents and family members who have a child/young person between the ages of 0 & 25 years with a disability, complex health needs, SEN or/and additional needs.
Autism in Motion, Liverpool
Autism in Motion is a parent led group, It is run by three parents Jo, Hannah and Terri. We all have children with Autism and SENd.
Liverpool Parents' Interest Group (PIG)
Support Group for Parents, Grandparents & Carers of children with social and communications difficulties
ADDvanced Solutions Community Network
Community based learning, coaching and mentoring programmes and health, wellbeing and enrichment activities for families living with Neurodevelopmental conditions. We aim to equip and empower parents, carers, children and young people with the skills, tools, knowledge and confidence to better recognise, understand and meet the needs of their family.
Autism Training Team – Liverpool
The Autism Training Team hold drop-in sessions twice a month in different children's Centre's across the city. They are for Parents/Carers or professionals wishing to talk in a private one to one setting. You do not require a diagnosis of ASC to attend but must have questions or concerns about the young person. The drop ins are not a training session and do not require an appointment.
Autism Alliance
Autism Alliance is the major UK network of specialist autism charities.
Liverpool Early Help Directory, SEN & Disability Local Offer
Comprehensive resource detailing Liverpool's SEN & Disability Local Offer.
Autism-friendly learning sessions in Liverpool museums
Liverpool Museums have been working with Autism Together to develop skills to make our venues more autism-friendly.
Holidays and days out – NAS – National Autistic Society
Lots of ideas for holidays and days out at autism-friendly venues plus tips for taking a child on the autism spectrum to different leisure venues.
Can Liverpool be World's first Autism friendly city?
News article by 'Autism Together' : 'Autism Together' and community business 'Autism Adventures UK' have joined forces on a mission to turn Liverpool into the world's first truly autism-friendly city.
Autism Awareness | Liverpool John Lennon Airport
Autism Awareness at Liverpool John Lennon Airport. If you or someone you are travelling with has Autism or ASD, travelling through an airport can be an overwhelming experience. We have provided a guide showing you what to expect when at the airport.