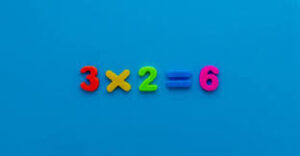 Multiplication Tables Check 2022
The Multiplication Tables Check is a key stage 2 assessment to be taken by pupils in Year 4 (in June). The purpose of the Multiplication Tables Check is to make sure that Year 4 pupils can recall their times tables fluently. Knowledge of multiplication tables helps children to solve problems quickly and flexibly, and allows them to tackle more complex mathematics later on in school.
Check out this useful information especially for parents…
multiplication_tables_check_for_parents_2022
World Maths Day 2022
World Maths Day happened on Tuesday 15th March 2022 and it was a successful event across the whole school. Staff and children were able to come dressed up using a number theme. We had some really simple, yet effective, dress up ideas from pupils and staff!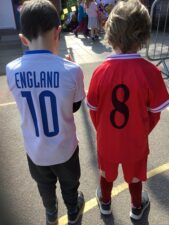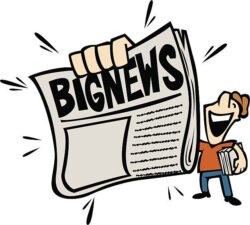 We absolutely love maths here at S.M.I.T.H!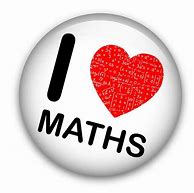 Maths/Fractions/Maths Calculations policy documents can be found on the School Policies page.
Liverpool Counts Quality Mark
Our school has been awarded the 'Maths Silver Quality Mark' Award by the 'Liverpool Counts' Learning Partnership.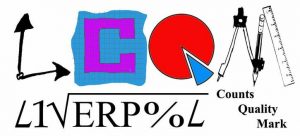 Look at some of the mathematical fun and learning we've been getting up to already this term.
Family Maths Toolkit
"Helping children improve their everyday maths"
http://www.familymathstoolkit.org.uk/
The Family Maths Toolkit is full of ideas to help parents, families and children aged 13 and under enjoy everyday maths activities together.
The site also offers resources to help teachers support family engagement with children's maths learning.
Helping your child at home with Maths
Helping your EYFS child at home with Maths
Money Matters
Understanding money and personal finance is a really important ability to have achieved in life.
The 'Personal Finance Education Group' https://www.pfeg.org/ are a registered charity whose aim, in their own words is, "We are here to help those teaching young people about money. We empower young people to develop financial skills in preparation for work and life".
They produce 'Get Money Smart' posters which you can download from the section below.
Get Money Smart Posters
Get Money Smart poster 3-7 years
Get Money Smart poster 7-11 years
Developing Maths Eyes – Resource pack
This pack is a resource to help bring the "real world" into maths. It is a collection of ideas to adapt and build on for use with all age groups. The resource can be downloaded in the section below.
The pack can be used with adult learners and includes a number of activities for parents or guardians of children to work together to develop their Maths Eyes.
Developing Maths Eyes Download
Developing Maths Eyes, a resource pack
Real Life Maths
Maths Homework
Active Learn: All children have their own login details & can access maths homework games online to practise the concepts taught in class. If you have any problems logging onto this online resource, please speak to your class teacher. Active Learn may not always run on an iPad, but with your child's personal login details, you can access the homework on any computer. City library computers are free to use.
External Weblinks
National Centre for Excellence in the Teaching of Mathematics
Teaching for mastery: Children's chances of succeeding in education and life will be maximised if they develop deep and lasting procedural and conceptual mathematical understanding. The NCETM's teaching for mastery section explains the rationale for this teaching approach, and presents case studies from schools, together with interviews with teachers involved in mastery projects through the Maths Hubs programme.
BCC Bitesize homepage
BBC's online education resource spanning all the key stages.
NRICH
The NRICH Project aims to enrich the mathematical experiences of all learners. To support this aim, members of the NRICH team work in a wide range of capacities, including providing professional development for teachers wishing to embed rich mathematical tasks into everyday classroom practice.
Times Table Rockstars
In either paper form or online, Times Tables Rock Stars is a carefully sequenced programme of daily times tables practice.