Home of the Foxes and Owls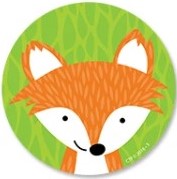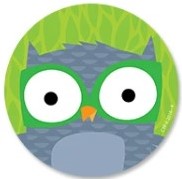 Over the course of the first Autumn term we be exploring the theme
'Don't Stop Me Now!'
During the term we will be getting to know your children and helping them start their journey here with us at St. Michael in the Hamlet. We will explore the ideas of determination, friendship, positive relationships as well as helping your child with getting to know their emotions and all the emotions linked with starting school.
Click here to see our 'Don't Stop Me Now!' Plan
In reception we will also be teach daily phonics, phonics is all about how the alphabetic system works, exploring how to apply it in reading and spelling. Here at S.M.I.T.H. we follow Monster Phonics, a systematic approach meaning that we teach in a logical progression, starting with single letter sounds to enable children to read and spell simple words, leading to consonant digraphs and vowel diagraphs and longer words.
How Monster Phonics Works | Monster Phonics


During the Autumn Term we had a Phonics workshop with Miss Powell our school phonics lead.  Here is her parents information booklet and her PowerPoint.
If you have any questions regarding phonics please see your child's class teacher or leave a message at the school office for Miss Powell.
Our Reception Team
Our Teachers
Mrs Sheffield, Mrs Horscroft and Mr Cunliffe
Our Learning Support Assistants 
Miss Fisher, Mrs Fortune and Mrs Payne
Reception Baseline Assessment (RBA)
This is a short, interactive and practical assessment of your child's early literacy, communication, language and mathematics skills when they begin school. It is statutory for all schools from September 2021. Your child will be participating in the reception baseline within the first 6 weeks of starting reception. 
PLEASE DON'T WORRY: You do not need to do anything to prepare your child for the assessment. Your child is unlikely to even know that they are doing an assessment when they are completing the tasks.
For more information the link below takes you to the government information for parents pdf. If you have any further questions please speak with your child's class teacher. 
https://assets.publishing.service.gov.uk/government/uploads/system/uploads/attachment_data/file/1004560/2021_Information_for_parents_reception_baseline_assessment.pdf
Keeping You Informed
Class Dojo
This is where you will find messages from your child's class teacher. This updates most frequently and will let parents know about things happening in class such as; day trips, enrichment activities, special events and visitors. This is the most effective and responsive communication tool with your reception teacher.
Please also keep an eye on the school story, on here you will find messages, competitions and school events.
Other ways of Communication
Please register with Parentmail, as we will keep you up to date via texts and emails.
We also have a school twitter account @St_michael_ham where class teachers post pupils work, videos and positive messages for our community.
If you need to contact school the email address: ao@smhsch.co.uk these message will be answered promptly or forwarded to the relevant staff.
Other Activities to Help your child at Home
Helping your EYFS child at home with Maths
Helping your EYFS child at home with Maths
'Teach Your Monsters To Read' FREE online reading activities
Understand phonics with this super-helpful tool kit for parents!
The Alphablocks Guide to Phonics
This year has gotten off to a great start. Look at how much fun we're having with our learning already both inside and out!