Our English Curriculum is continually adapting to meet the needs of our pupils. However, the core of our curriculum has been designed to reflect the values of our school.
S.M.I.T.H
Safe, Motivational, Inclusive, a Team and Happy
Here at St. Michael in the Hamlet we split our English into 4 sections; Phonics, Oracy, Reading and Writing. Each of these areas work to make a complete and progressive English curriculum starting in our nursery and moving up all the way up to year 6.
Phonics
In 2020 we introduced Monster Phonics at St. Michael in the Hamlet, this is an award-winning multi-sensory phonics programme. Phonics is delivered using the multisensory and engaging 'Monster Phonics' program, which is taught every morning from Nursery through to Year 2. This scheme groups the different letters and sounds into 'phases' which are then taught in a systematic way. Children are grouped from Reception to Year 2 to access the appropriate Phase work to enable them to make rapid progress to build on the letters and sounds that they already know. Your child may say that they go to a different class for phonics work and have a different teacher.  Your child's teacher will tell you which phase they are working on and you can access additional support material online if you would like to practise at home too. If you need any further information please see your child's class teacher. Please see below for some links to phonics games and further information to support your child with phonics.
We use a variety of creative, modern resources to enable our children to receive high quality education in the areas of Reading and Writing. These include 'Big Write', 'Bug Club', 'Oxford Reading Tree' and 'Comics for Phonics'. All children from Nursery to Year 6 access sessions in writing and reading during the week, often linked to the topic the children are working on and structured appropriately for their learning. This includes handwriting sessions, comprehension, spellings and grammar. With Monster Phonics, spellings are more memorable and learning to read and spell becomes exciting and fun!
For more support with phonics please see the websites below:
https://monsterphonics.com/how-it-works/
https://www.oxfordowl.co.uk/for-home/
https://www.teachyourmonstertoread.com/
https://www.phonicsplay.co.uk/
 (Information taken from Monster Phonics, New Parents pdf Leaflet, 2014)
Oracy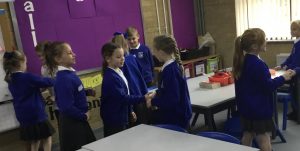 Children at St. Michael in the Hamlet are taught the skills to be effective communicators through oracy.
These skills include:
Being able to tell a story
Being able to hold a conversation about a subject of interest
Being able to debate and argue a well-researched opinion.
We believe that these skills are as important as written and mathematical learning and so we have raised the profile of speaking and listening in our school.
Reading
At St. Michael in the Hamlet Primary School we want to develop a rich reading culture. Our aim is for every child to discover a love of reading that will stay will them throughout their lives.
Each year group uses high quality texts as part of a diverse book spine, which enables the children to experience a multitude of genres.
Each class has an inviting reading area and we have just opened our school library, children can access both of these at various times during the week.
Drop Everything and Read
We encourage our children to develop a love of reading, one of the ways we encourage this is through our 'Drop Everything and Read' scheme. Class teachers introduce texts that capture the imaginations and enrapture our pupils with vocabulary and language.
Reading at Home
We also want to encourage children to read at home as much as possible. A mixture of listening to your child and reading together will develop a wide vocabulary and promote a love of reading.
St. Michaels' Reading Challenge
When we opened our lending library at the start of 2020 we created two reading challenge sheets, KS1 and KS2.  These sheets can be marked off and handed into our library staff to receive your reward. To share reading achievements and challenges we ask parents to add pictures to our school twitter page using the #SMHifyoureadiread. If you don't have twitter but would like to share your child's reading success please email pictures the school office at ao@smhsch.co.uk
The Saint Michael in the Hamlet Reading Challenge EYFS KS1
The Saint Michael in the Hamlet Reading Challenge KS2
Writing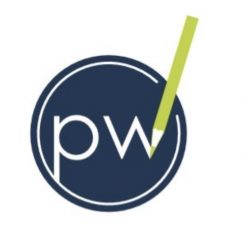 At St. Michael in the Hamlet Primary School we are introducing 'Pathways to Write', this is a proven methodology built around units of work which develop vocabulary, reading and writing skills through the mastery approach. The units, used are linked to high-quality texts to ensure engaging and purposeful English lessons.(Information taken from www.literacycompany.co.uk)
This scheme allows us to use the positive aspects of 'Talk for Writing' whilst encouraging our children to achieve their full potential in their written work. This scheme focuses on progression and allows a focus on greater depth writers and writing.