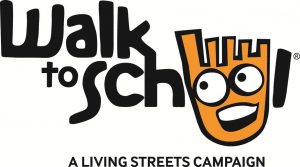 Introducing WOW – the year- round walk to school challenge
St Michael in the Hamlet is encouraging all families to swap the school run for a school walk, helping children to feel happier and healthier and reducing congestion at the school gates.
From September to July 2020 we are taking part in WOW – the year – round walk to school challenge, from Living Streets, the UK charity for everyday walking. WOW rewards children who walk to school at least once a week with a collectable badge each month.
There are 7 badges to collect across the year and daily journeys are logged by pupils on the interactive Travel Tracker accessed through the school's computer or whiteboard in the classroom. If your family already cycles or scoots to school, these will also count towards earning a WOW badge.
What if we can't walk to school?
If you live too far away or don't have time to walk the whole way to school, you can Park and Stride to earn your WOW badge. Park or hop off public transport at least ten minutes away from the school and walk the rest of the way.
If you have any questions, please contact Miss Tsai (3T) or visit: www.livingstreets.org.uk/walktoschool for further information.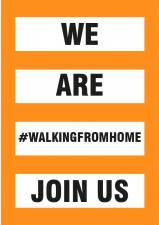 CURRENT UPDATE
The Prime Minister has announced new rules: we must all stay at home. This goes for people who have symptoms and those who don't. It goes for everyone.
'Social distancing' wasn't in our vocabulary as little as a month ago. Now it's everywhere. Add in 'self-isolation' and talk of vulnerable groups, it's no wonder it can get confusing.
As of Monday night (23 March) though, these new restrictions are much clearer: we must stay at home.
However, we can still leave the home for vital shopping and medicine, to care for someone else, and once a day for daily exercise.
But, as we said last week, you must stay two metres away from others.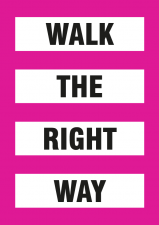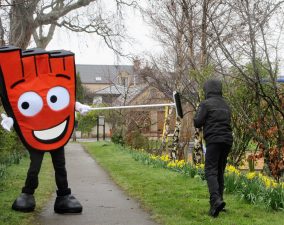 While WOW remains suspended why not take part in the 'Scavenger Hunt'. Why not turn your daily walk into something a little bit different! If taking part, please make sure you follow the Government's rule to only leave the house once a day for exercise, keep at least two metres away from others and wash your hands when you get home.