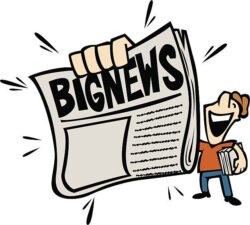 Religious Education policy document can be found on the School Policies page.
Our St. Michael in the Hamlet Community Primary School religious education (RE) is taught conjunction with the Focus Scheme of Work for Religious Education and the Agreed Syllabus for Liverpool. Our RE curriculum is reflective of our school S.M.I.T.H vision. We are committed to providing inclusive, inspiration and innovational teaching, delivering a rich and broad-based curriculum that motivates our children to love learning. We want our pupils to feel safe and inspired to fulfil their true potential.
The Intent of our Religious Education Curriculum
Religious Education will support children and young people in reflecting upon, developing and affirming their own beliefs, values and attitudes, through an exploration of shared human experiences and of the place and significance of religion in the contemporary world.
The Implementation of Religious Education
There are no presumptions made as to the religious backgrounds and beliefs and values of the children and the staff. We value the religious background of all members of the school community and hope that this will encourage individuals to share their own experiences with others freely. All religions and their communities are treated with respect and sensitivity and we value the links, which are and can be made between home, school and a faith community. We acknowledge that each religion studied can contribute to the education of all our pupils. We promote teaching in Religious Education that stresses open enquiry and first-hand experiences wherever possible for both pupils and staff. The syllabus is implemented in school by means of a highly sensory approach, where children may look at and handle religious artefacts, hear religious music or taste food from a religious tradition. We hope our work in RE builds on pupils' cultural understanding of themselves and our local community.
How we Enrich our Religious Education Curriculum
During our pupils time at St. Michael in the Hamlet Primary, we plan a variety of trips to local places of worship this includes the local Church, Mosque, Buddhist centre and Synagogue. We also welcome parents and members of the local community to come in and talk about and share their faith with our pupils. We hold family events to celebrate different festivals throughout the academic year such as a Divali and Eid. Below is the list of enrichment for the previous academic year 2019- 2020. Due to Covid restrictions for Autumn Term our R.E community activities and events have had to be postponed.
Year Group
Term
Activity

Pupils, Staff and Community

Autumn Term

Community Feast – Food brought by parents and community members for all pupils, parents, teacher, governors to share.

Pupils and Parents

Autumn Term 

Divali Dance Workshop

Whole School

Autumn Term

International Faith Week – Each year group will look at story from a different religion. At the end of the week pupils swap stories with another year group. 

Whole School

Autumn Term

My Jewish Faith Assembly with Mr. Cohen

Infants

Autumn Term

My Jewish Faith sessions with Mr. Cohen 

Juniors

Autumn Term

Christingle Service

Pupils and Parents

Spring Term

Family Meditation & Well-being Event

Year 4

Spring Term

Exploration of Liverpool's Oldest Synagogue (Princes Avenue)

Pupils, Staff and Community

Summer Term 

The Big Eid Picnic, 

Food and Fun on the Field to celebrate the end of Eid
Helpful documents 
RE Long Term Overview 2021 – 2022