Safer Internet Day 2022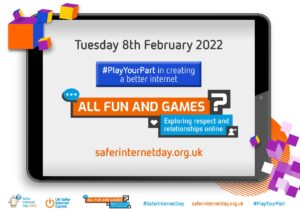 Our school Safety Cadets have been working hard to create a virtual assembly based on this years Safer Internet Day theme 'All fun and games, exploring respect and relationships online'. The children across school have been working hard in class exploring this theme and what is means to be respectful online and online relationships.
Here is a guide for you to share with your children at home, providing them with 10 top tips explaining how they can be respectful online .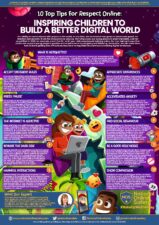 News!!!
Our school has recently signed up to become a 'National Online Association Certified School'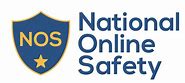 This is a great resource, not just for school but for you as parents and carers. The website provides our school community with the most up to date information in regards to our children and their access to devices, gaming and the internet. Once you have signed up to the website, we can assign you guides and videos to ensure you have the information and knowledge to support your child/ren in using devices, accessing games and the internet. The internet is an amazing place and has so many benefits, we just need to ensure our children know how to use it appropriately and respectfully. If you haven't signed up already, please see the letter below to access the sign up link.
National Online Safety letter for parents and carers
Your child's safety is of upmost importance to us. Please monitor your children closely online – regardless of age – as many of our children are accessing social media and games that are not age appropriate.
If you have any concerns or you would like some support regarding: dealing with online behaviours, privacy or appropriate use of technology, please do not hesitate to contact Miss Bedford or Miss Nelson, who will be able to assist.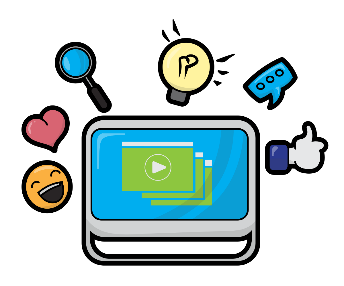 Online Safety – learn about staying safe online
The Internet can be a fantastic place for children and young people to explore, where they can talk to friends, be creative and have fun. However, just like in the real world sometimes things can go wrong.
The information and advice on this page is available in a variety of formats to appeal to young children/teenagers, parents/carers and teachers/professionals alike to help them keep up to date with the ever changing 'online' environment.
On this page there are informational videos, downloadable documents and, further down the page, many external web links, covering a multitude of online safety issues and situations from many organisations and public service providers.
If a child or young person you know is worried or upset about something which has happened on the internet, there is help out there.
What parents/carers need to know about TikTok

TikTok is a video-sharing social media app available on iOS and Android which lets users create, share, and view user created videos m
uch in a similar manner to Facebook, Instagram and Snapchat. It's main draw, however, is that users can record and upload bite-sized looping videos of themselves lip-syncing and dancing to popular music or soundbites, often for comedic effect, which can then be further enhanced with filters, emojis and stickers. TikTok has been designed with the young user in mind and has a very addictive appeal. At the beginning of 2019 it skyrocketed in popularity to become the iOS store's most downloaded app with over 33 million downloads. Estimates suggest that it now has anything between 500 million and over 1 billion monthly active users worldwide.
The guide is available to download and read below.
National Online Safety – TikTok guide for parents and carers.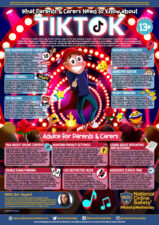 Safer Internet Day – 11th February 2020 (SID 2020)
"Together for a Better Internet – #FreeToBe"
Safer Internet Day 2020 focused on: young people having the ability to be themselves online; how young people can create their identities and what impact this has on their sense of self, whilst keeping themselves safe online.
A range of resources for parents and carers for Safer Internet Day 2020 can be found at:
saferinternet.org.uk – look at tips, advice, guides and resources to help keep your children safe online. As a parent, you play a key role in helping your child stay safe online.
childnet.com
Under the current circumstances, people are finding new and creative ways to be brought together, whilst being apart. The use of social media and various types of video chat are being used on a regular basis by people of all ages. Please find below guides for Zoom and House Party.
Zoom – Guide for parents and carers

Houseparty – guide for parents and carers

Help your kids stay safe online with the BBC
Recently the BBC launched 'Own It', a new website full of fun and empowering tips, insight, stories and advice to help 9-12 year olds get the most out of their time online. https://www.bbc.com/ownit
The site aims to help children develop the confidence and resilience to tackle the everyday challenges they face online. Own It brings a child's perspective of online life and the issues it throws up. It covers everything from online privacy and avoiding malware, through to dealing with everyday dilemmas children face online, as well as having fun.
Quick links to charities and organisations like Childline, whose phone lines and online chat can provide urgent support should children need it, will also be available. Telephone number: 0800 1111.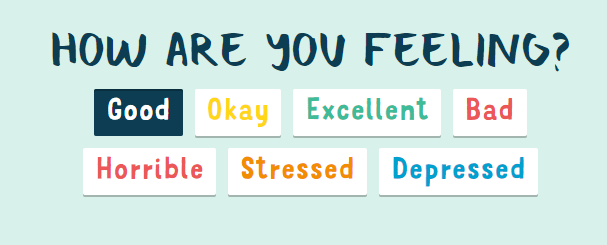 If you are worried about 'sexting' please find information by clicking the link below.
Information and guidance about 'Sexting'
Digital Safety for Children
To make the most of the internet, children need to make smart decisions. Google have created The Internet Legends, which empowers children to use the web safely and wisely. This will enable them to become confident explorers of the online world. The fundamentals of the internet legends code are:
Be internet smart; think before you share
Be internet alert; check it's for real
Be internet secure; protect your stuff
Be internet kind; respect each other
Be internet brave; when in doubt discuss
These fundamentals are explored through a variety of games within The Interland.
Parent Info.org Website
Parentinfo is a free resource to provide information to parents which is jointly produced by CEOP and The Parent Zone.
Documents
Please note, Microsoft's, FREE 'Powerpoint Online' app maybe required to view Powerpoint Shows. link below. https://office.live.com/start/PowerPoint.aspx To access 'Powerpoint Online' a FREE 'Microsoft Live' account is also required
Children and 'Social Media' UKCCIS A practical guide for parents and carers whose children are using social media.
Top 5 Questions Parents Have About Snapchat answered
Web links
Issue 8 of Vodafone's Digital Parenting (online edition)
The Ultimate Parental Guide to Protecting your Child on the Internet
This comprehensive guide touches on all the key concepts and offers simple advice on how to navigate the through ever changing nature of the online world.
Issue 7 of Vodafone's Digital Parenting (online edition)
Featured in this edition: Six steps to a better digital-life balance / A safer start to social media / Setting the right boundaries / How to speak digital / Ten tech tips to bring you together / Sleeping vs scrolling / Ask the experts: your digital dilemmas / Don't panic! What to do if…
#Goldilocks: A fairytale for the digital age
The book sees #Goldilocks getting into trouble with the three bears over her pursuit of likes on social media. It aims to help educate children about the potential consequences of being unkind, getting carried away with selfies or oversharing images in a light-hearted way.
National Online Safety Guide For Minecraft
Minecraft is played by millions of children around the world, who can use their imagination to build three-dimensional worlds with virtual building blocks in a digital, pixelated landscape. The risks that parents need to be aware of with this game include cyberbullying, "griefing", online grooming and susceptibility to viruses and malware. This guide aims to give parents and teachers practical tips on how to ensure this game can be enjoyed safely.
Interactive Parental Controls Guide
To ensure your children are safe using digital devices at home, set up parental controls to block any harmful and overage content. If you need help doing this, please use the interactive step by step guide to setting parental controls on a variety of devices and platforms in the home.
Online Safety with Merseyside Police
This is a great city resource for parents seeking advice about online safety.
Internet Matters App for tablet devices now available
Internet Matters is a not for profit organisation working with children and online safety experts to bring you all the information you need to keep your children safe online. They have recently released an app for tablet devices that parents can use with their child to learn together with their children about key online safety issues like cyberbullying, inappropriate content, downloading and social networking. The app is free and is available for iPad and Android tablets.
Issue 6 of Vodafone's Digital Parenting (online edition)
This issue contains advice from teachers, parents and online safety experts on subjects ranging from Virtual Reality, to body image in the social media age, to live streaming. Tips from online safety experts, parents and children and young people themselves. Also, an updated guide to setting parental controls on apps and devices, and information on gaming and keeping kids safe while they play.
Issue 5 of Vodafone's Digital Parenting (online edition)
Issue 5 of Vodafone's Digital Parenting Magazine is available now! The latest issue includes advice from teachers, parents and online safety experts on subjects ranging from cyber-crime to Snapchat. We've talked to teenagers to find out why they love social media so much, and primary school kids have told us what they like to do online. And it concerns jackets, apparently.
CEOP: advise, help and incident reporting centre…
The 'Child Exploitation and Online Protection' Centre. If someone has acted inappropriately towards you online, or to a child or young person you know, you can report the incident on CEOP's website.
CEOP's thinkuknow website
Developed by CEOP. Find the latest information on the sites you like to visit, mobiles and new technology. Find out what's good, what's not and what you can do about it.
The Law and Social Media
Article on Saferinternet.org by Alan Earl 28 October 2016. Alan is a police officer working with the UK Safer Internet Centre, currently on secondment to the South West Grid for Learning from the Avon and Somerset Constabulary's Internet Child Abuse Team.
Google Safe Search
A Google customised safe search engine with children's interests in mind.
Hector's World – Cartoons
Hector's World is a part of CEOP's thinkuknow website for young children. Watch Hector and his friends learning how to use their computers safely!
Digizen: Cyber bullying film 'Let's Fight It Together'
'Let's Fight It Together' is an award winning film produced by Childnet for the Department for Children Schools and Families to help sensitise young people to the pain and hurt which can be caused by cyberbullying.
Get Safe Online: Safeguarding Children page
Understand the risks and plan ahead before allowing children access to the internet. The site also has resources providing practical advice on how to protect yourself, your computers and mobile devices against fraud, identity theft, viruses and many other problems encountered online.
Please keep up to date with the social media and games your children are accessing by using parental guides and advice leaflets provided by National Online Safety (nationalonlinesafety.com) Guides are released on a weekly basis under #wakeupwednesdayseries. These guides are relevant and up to date with the most current and popular social medias and games being used by our children.
https://nationalonlinesafety.com/guides
WhatsApp

Many of our children are unaware that WhatsApp is a form of social media. The official WhatsApp age rating is 16+. It is an instant messaging app, which allows you to send messages, images and videos in one-to-one and group chats with your contacts. You can also choose to share a live location with one or more contact. Children are unaware of the dangers that may arise by using WhatsApp and therefore need to be monitored extremely closely if being allowed to use this form of communication. WhatsApp allows you to have group chats with up to 256 people; people can be invited by you or any group member that has admin rights. This means your child could be added into a group with people they don't know, which will allow them access to your child's phone number; they can then be added instantly. WhatsApp also has a video call feature, which again means your child could be on a video with people they don't know and potentially sharing personal information in their background i.e. house number, road name or personal items.
Please find more information on the following link.
https://www.net-aware.org.uk/networks/whatsapp/
Children need to be mindful of how they conduct themselves on all forms of social media. Their interaction will create a digital footprint and can affect their future. No matter what is deleted, once it is out on the internet, it can never be taken away. They lose their rights to ownership as soon as it's posted online. The way children 'talk' to each other online can have serious side effects and we need to monitor closely who our children are 'talking' to, and how they are 'talking' to ensure they are using their social media in a positive and appropriate manner. We teach our children in school "if you wouldn't say it on the playground, with everyone watching, then don't say it online".