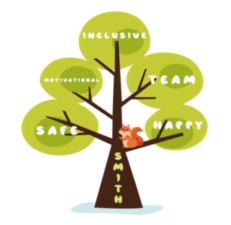 St Michael in the Hamlet
Newsletter January 2021
Covid-19 Update
Regular testing is now available to everyone in the city, including children and people who do not have symptoms.  Liverpool was chosen because it has been under strict restrictions, with high rates of coronavirus.  By taking part in city-wide testing, you're helping to stop the spread of the virus in your city. It will also help to roll out mass testing throughout the country.
If you are planning to be tested we ask that you keep school updated of progress/test results if your child or a household member tests positive.  We have created a designated email address should you need to contact school regarding suspected/confirmed covid-19 cases at a time when school is not open (evenings/weekends).  The email address is:  outofhours@smhsch.co.uk  It is vital you inform school and keep us updated of your circumstances in order for us to keep our school community safe.
Class Dojo
As you are aware we introduced the use of Class Dojo as a communication platform during our school closure.  This has worked brilliantly with families who have connected, particularly those who have used this platform for remote learning during isolation periods.  If you haven't connected already we would encourage you to do so.  If you need any help with this please email assessment@smhsch.co.uk or call the school office.
Remote Learning Support
If your child's bubble is required to isolate we would encourage you to engage with our remote learning programme.  If you do not have a device suitable for this purpose at home, please contact school and we will endeavor to support you by providing a device for this period of time.
Thank you for your continued support.
Miss L. Moreton
Headteacher