"History is who we are and why we are the way we are."
– David McCullough
Being Historians at S.M.I.T.H
At St Michael in the Hamlet Community Primary School we want our pupils to be inspired to know more about Britain's past and that of the wider world. Knowledge of Britain's past can help them to understand the challenges of our own time. It engages pupils in questions about people and events in the past and helps pupils to understand the present and prepare them for the future.
Our programme of study for history will help our children to know that History helps us to understand the complexity of people's lives.  We will look at the process of change, the diversity of societies, our own identity, the challenges of our times and will look at these ideas in relation to the past.
Our History curriculum will build a strong foundation of knowledge and skills through an approach that teaches both the substantive knowledge and disciplinary skills that pupils will need. Pupils are taught to approach their learning as a Historian, using varied sources.  Knowledge and skills will build as pupils move through the school will be mapped to ensure that pupils can make links with what has already been taught.
Within the History curriculum pupils will be taught subject specific vocabulary and will be able to use this accurately within their work helping to give them the tools they will need to be successful in society. History trips will be planned for all year groups in KS1 and KS2 to provide pupils with experiences beyond their own day to day lives and enable them to build on the knowledge and skills taught in History lessons. The History curriculum at St Michael in the Hamlet CPS is diverse and ensures that our pupils understand the relevance of our local community and our relationship with present and past societies.
Our pupils are taught History through discrete lessons which have been planned for the different Key Stages.  The disciplinary skills that pupils need to be a good historian will be encouraged by developing substantive knowledge.
The curriculum is carefully sequenced to ensure that pupils build on the knowledge and skills they have been taught. In KS1 children will learn a diverse range of skills studying topics ranging from: 'Homes in the Past' in Year 1 to 'Isaac Newton' in Year 2.  From Year 3, units of work are taught which will enable pupils to understand the 'bigger picture' and to support them to develop a coherent understanding of the past. Topics range from the 'Stone Age to Iron Age' in Year 3 to 'How life has changed in Britain changed since 1948' in Year 6. With many interesting and inspiring topics in between.
Getting busy…
Scan from 2022-12-19 07_24_36 PM
Children will be taught substantive knowledge (names, dates, places and events) and substantive concepts, for example democracy, society and religion beliefs.
Pupils will be taught concepts such as:
Causation and consequence
Change and continuity
Significant historical interpretations
Similarity and difference
Vocabulary Focus
Lessons have a vocabulary focus. All children are explicitly taught the vocabulary that they need to thrive as historians. All new vocabulary is introduced in context to ensure understanding.  Children will revisit the knowledge that has previously been taught to ensure that they have remembered this in order to build on it.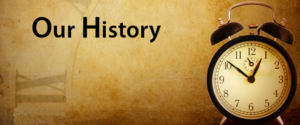 Use the links below to find out more about our History Curriculum here at S.M.I.T.H.
Key Stage One – History Objective Overview
Key Stage Two – History Objective Overview
 History Skills and Progression
History policy document can be found on the School Policies page.