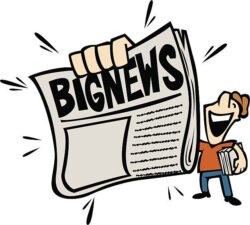 Design Technology Spring Newsletter
Design and Technology policy document can be found on the School Policy page.
Design and Technology curriculum overview – Design Technology 2021
DT In St Michael in the Hamlet
Intent
At St Michael in the Hamlet School, it is our intent for Design and Technology to prepare children to take part in the development of tomorrow's rapidly changing world. Through a variety of creative and practical activities, children are taught the knowledge, understanding and skills needed to engage in a process of designing and making, whilst drawing on subjects such as mathematics, science, engineering, computing and art.
We will offer children the chance to develop creative and critical thinking and encourage them to make positive changes to their quality of life. We will encourage children to become autonomous and creative problem-solvers, both individually and as part of a team. Children will learn how to take risks, becoming increasingly resourceful, innovative, enterprising and capable members of our community, who can reflect on and evaluate present and past design and technology, its uses and its impacts.
Examples of work happening across the school.
Children in the Hive, safely preparing healthy and delicious dishes of food.
Year 1(on Monster Day) investigating structures around the school site then going on to make their cages for Nibbles, focusing on the needs of Nibbles in addition to the practical skills of cutting, shaping and joining the materials they had chosen to use.
Year 2 evaluating a range of fat balls for birds as part of their Autumn 2 topic, focusing on what they liked and disliked about each product.
Year 3 making prototypes to explore the direction of movement in different mechanisms as part of their topic focusing on levers and linkages to make a moving picture. They also put together a glossary to explain the technical vocabulary that they had learned about.
Year 3 then going on to make their mechanisms and draw annotated pictures of their designs to incorporate the mechanisms into.
Year 3 making pizzas, using a range of techniques and applying their knowledge of what makes a healthy, balanced diet.
Year 5 evaluating different types of boats and rafts to create their own success criteria.
Year 6 investigating different kinds of bridges, then constructing prototypes, applying what they understood about abutments.
Other pictures…