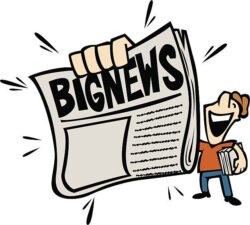 The policy for computing at S.M.I.T.H can be found on the School Policies page.
Computing at St Michael in the Hamlet
The use of computers and computer systems is an integral part of the National Curriculum and knowing how they work is a key life skill. At St. Michael in the Hamlet Primary School, we consider the development of children as lifelong learners essential and a child's ability to use digital technology responsibly, safely and effectively important.
We exist in an increasingly digital world; there now exists a wealth of software, tools and technologies that can be used to communicate, collaborate, express ideas and create digital content. At SMiTH we recognise that pupils are entitled to a broad and balanced computing education with a structured, progressive, approach to learning how computer systems work, the use of information technology (IT) and the skills necessary to become digitally literate and participate fully in the modern world. The purpose of this policy is to state how the school intends to deliver this provision.
At St Michael in the Hamlet, we aim to deliver a modern computing curriculum that prepares children for life outside of the classroom as well as inside of it and teach through the following strands:
– Digital Literacy (online safety, using the internet, emails, video and podcasting etc.)
– Computer Science (computer networks, algorithms, sequencing, selection and variables etc.)
– Information Technology (creating and understanding charts, designing, web pages etc.)
This includes:
We want to inspire children to identify that technology is a vital part of their lives and will be something that they engage with socially as well as through work and everyday life. Computing is fun for children to learn and for teaching staff to deliver and will also provide learners with the opportunity to be taught discretely as well as integrated within the curriculum. When children leave us ready for high school, children will be competent at using a range of technology and will understand and use subject-specific vocabulary.
Computing in Nursery and EYFS
The teaching of computing begins in nursery from 30-50 months and within the Early Years Foundation Stage, where it comes under the 'Technology' section of the 'Understanding the World.' Main targets in nursery are:
– Know that information can be retrieved from computers,
– Name and control the mouse.
The Early Learning Goal is that children recognise that a range of technology is used in places such as homes and schools. They select and use technology for particular purposes. In EYFS, computing falls under the following strands:
A Unique Child (observing what a child is learning):
30-50 months:
-Knows how to operate simple equipment, e.g. turns on CD player and uses remote control.
-Shows an interest in technological toys with knobs or pulleys, or real objects such as cameras or mobile phones.
-Shows skill in making toys work by pressing parts or lifting flaps to achieve effects such as sound, movements or new images.
-Knows that information can be retrieved from computers.
40-60+ months:
-Completes a simple program on a computer.
-Uses ICT hardware to interact with age-appropriate computer software.
Positive Relationships (what adults could do):
30-50 months:
-Support and extend the skills children develop as they become familiar with simple equipment, such as twisting or turning a knob.
-Draw young children's attention to pieces of ICT apparatus they see or that they use with adult supervision.
40-60+ months:
-Encourage children to speculate on the reasons why things happen or how things work.
-Support children to coordinate actions to use technology, for example, call a telephone number.
-Teach and encourage children to click on different icons to cause things to happen in a computer program.
Enabling Environments (what adults could provide):
30-50 months:
-When out in the locality, ask children to help to press the button at the pelican crossing, or speak into an intercom to tell somebody you have come back.
40-60+ months:
-Provide a range of materials and objects to play with that work in different ways for different purposes, for example, egg whisk, torch, other household implements, pulleys, construction kits and tape recorder.
-Provide a range of programmable toys, as well as equipment involving ICT, such as computers.
Computing in the Primary Years (KS1 and KS2)
By the end of key stage 1 pupils should be taught to:
-understand what algorithms are, how they are implemented as programs on digital devices, and that programs execute by following a sequence of instructions
-write and test simple programs
-use logical reasoning to predict and computing the behaviour of simple programs
-organise, store, manipulate and retrieve data in a range of digital formats
-communicate safely and respectfully online, keeping personal information private, and recognize common uses of information technology beyond school.
By the end of key stage 2 pupils should be taught to:
-design and write programs that accomplish specific goals, including controlling or simulating physical systems;
-use sequence, selection, and repetition in programs; work with variables and various forms of input and output; generate appropriate inputs and predicted outputs to test programs
-use logical reasoning to explain how a simple algorithm works and to detect and correct errors in algorithms and programs
-understand computer networks including the internet; how they can provide multiple services, such as the world-wide web; and the opportunities they offer for communication and collaboration
-describe how internet search engines find and store data; use search engines effectively; be discerning in evaluating digital content; respect individuals and intellectual property; use technology responsibly, securely and safely
-select, use and combine a variety of software (including internet services) on a range of digital devices to accomplish given goals, including collecting, analysing, evaluating and presenting data and information.
Intent
Our intent when teaching Computing is to:
Offer a structured sequence of lessons in units, helping teachers to ensure that they have covered the skills required to meet the aims of the national curriculum. The content allows for a broad, deep understanding of computing and how it links to children's lives in school and beyond. This allows children to apply the fundamental principles and concepts of computer science. They develop analytical problem-solving skills and learn to evaluate and apply information technology safely. It also enables them to become responsible, competent, confident and creative users of information technology. We promote digital literacy.
Implementation
We implement by:
Providing lessons that contain an opportunity to revisit concepts and complete analysis and problem-solving. Through our delivery of computing, we intend to inspire a love of the digital world, see its place in their future and give teachers the confidence to deliver. Cross-curricular links will be made, where possible, to support other areas of learning. Our plans and resources are used in combination to ensure children are exposed to a rich variety of activity. In KS1, the focus is on developing the use of algorithms, programming and how technology can be used safely and purposefully. In KS2, lessons still focus on algorithms, programming and coding but in a more complex way and for different purposes. Children also develop their knowledge of computer networks, internet services and the safe and purposeful use of the internet and technology. Data Handling is featured more heavily in UKS2. Skills learnt through KS1 and LKS2 are used to support data presentation. Adult guides/plans are offered from which to base planning, enabling staff to feel confident in the progression of skills and knowledge and that outcomes have been met. An example of keywords has been included in plans, showing the progression of specific language involved in children's learning so that teachers can also assess understanding and progress through vocabulary.  Assessment is recorded through Balance to provide a clear understanding of the children's progression and attainment. We aim to provide a computing curriculum that encourages children to build and create links over time.

Impact
The impact will be:
Learning in computing will be enjoyed across the school. Teachers will have high expectations and quality evidence will be presented in a variety of forms. Children will use digital and technological vocabulary accurately, alongside a progression in their technical skills. They will be confident using a range of hardware and software and will produce high-quality purposeful products. Children will see the digital world as part of their world, extending beyond school, and understand that they have choices to make. They will be confident and respectful digital citizens going on to lead happy and healthy digital lives.
Have a look at what EYFS and KS1 have been getting up to!
Have a look at what KS2 have been getting up to!
More pictures coming soon…