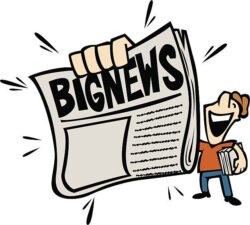 Science  Spring 1 2022 Newsletter
Science policy document can be found on the School Policies page.
National Curriculum science content by year group
Science National Curriculum content by year group
Being Scientists
We have many enthusiastic scientists at St Michaels, and we want to take every opportunity to help our children understand how important science is for everyone and to make links to the science behind everyday objects and activities.
We have planned a National Curriculum plus approach to the science we teach. We teach the National Curriculum science content some extra physics content in Years 1 and 2. Teachers felt that the children really enjoyed these topics and it was important to keep early experiences of forces, light and electricity. So Year 2 enjoy a special electricity day in the summer term, and Year 1 children test the transmission of light through the materials of different objects in their museum. We use the Science Bug scheme of work as the backbone of our science teaching. This enables us to allocate science resources to children's activelearnprimary accounts. We also add other investigations and experiments so we can suit our teaching to our learners' needs and next steps. We are very lucky to have 'Barry's Back Garden' our wild garden that enables us to investigate living things and their habitats without leaving the school site. We also hold a STEM (Science, Technology, Engineering and Maths) week, where the whole school can work on challenges together. Over the last couple of years we've invented different ways of taking messages from one part of the school to another if the telephone system stopped working. Last year we designed, made, evaluated and refined moving toys.
This year, for the first time, we also celebrated British Science Week. You can see all the fun we got up to here:
https://padlet.com/mmclain13/BSW2021
Another way we raise the profile of STEM subjects is by engaging with STEM Ambassadors. We are especially delighted as two of the visiting ambassadors are our parents. Evidence shows that engaging with STEM Ambassadors can help young people to achieve their full potential in STEM subjects as well as inspiring them to explore STEM careers. It also helps teachers make links between the curriculum and the most up-to-date real world happenings, and means we have access to some wonderful resources. Other parents have made videos showing us what their job entails, to help all our children see that science is relevant to them and their world, and to consider the huge range of STEM careers they might pursue in their futures.
We also try to hold family STEM challenges, where different generations can work together to solve a problem by applying science and designing and then testing their solution.
Mrs Owen has put together this challenge for you – why not have a go?
Did you manage to solve the problem?
Here's Mrs Owen's solution: Mrs Owen's Solution
Mrs Owen's Science Challenge number 2
Big Bang Northwest
In 2019 we took our first group of children to the Big Bang Northwest, a science fair full of hands-on activities, interactive workshops, exciting theatre shows and opportunities to talk to scientists and engineers from local and national companies. Here's a link to a slideshow of the event 2019-11 – Visit to "Big Bang Fair Northwest" November 2019. Mrs McLain (Science Coordinator) and Mrs Owen (Outdoor Learning Lead) have also enjoyed sharing and gathering ideas and science news at AllAboutSTEM networking meetings.
STEM Lessons
2021-01 – Y1 – Material Properties
2020-11 – Y1 – Investigating Senses
2020-10 – Y2 – Interactive Science Display
2020-10 – Y1 – Investigating evidence of animals in the wild garden
2020-10 – Y3 – Investigating Magnets
2020-10 – Y4 – States of Matter and Physical Changes
Taking soil samples from "Barry's back garden"
Family STEM Challenge: Designing, making and testing "Arches"
STEM Ambassadors
We are so lucky in our school. Two of our parents are STEM Ambassadors, and have been into school to talk about their jobs and support children's learning with resources we haven't got in school. Lots of our parents work in STEM (Science, Technology, Engineering and Maths) careers. If you would be willing to talk about your job, or even take photos or make a short video explaining what you do, we would be so appreciative. We are finding a real interest in medical and scientific careers as a result of the pandemic. Please let Mrs McLain (STEM lead) know, via the office or by emailing ao@smhsch.co.uk.
https://www.allaboutstem.co.uk/stemnet/
STEM Ambassador recruitment letter
Look at what we have been up to in Autumn 2
| | | | | |
| --- | --- | --- | --- | --- |
| | | | | |
| | | | | |