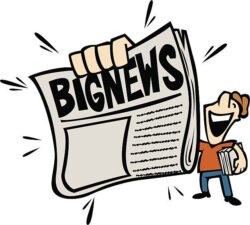 Science policy document can be found on the School Policies page.
PRIMARY_national_curriculum_-_Science
What is taught when? The St Michael's 2022 / 23 science overview
science subject overview 2022 2023
At S.M.I.T.H we loved British Science Week 2022 – take a look at what we got up to 
https://padlet.com/mmclain13/sqdnpiyksi3m8dc0 
Being Scientists
We have many enthusiastic scientists at St Michaels, and we want to take every opportunity to help our children understand how important science is for everyone and to make links to the science behind everyday objects and activities.
We use the Science Bug scheme of work as the backbone of our science teaching. This enables us to allocate science resources to children's activelearnprimary accounts. We also add other investigations and experiments so we can suit our teaching to our learners' needs and next steps. We are very lucky to have 'Barry's Back Garden' our wild garden that enables us to investigate living things and their habitats without leaving the school site. We also take part in British Science Week.
Another way we raise the profile of STEM subjects is by engaging with STEM Ambassadors. We are especially delighted as two of the visiting ambassadors are our parents. Evidence shows that engaging with STEM Ambassadors can help young people to achieve their full potential in STEM subjects as well as inspiring them to explore STEM careers. It also helps teachers make links between the curriculum and the most up-to-date real world happenings, and means we have access to some wonderful resources. Other parents have made videos showing us what their job entails, to help all our children see that science is relevant to them and their world, and to consider the huge range of STEM careers they might pursue in their futures.
We also try to hold family STEM challenges, where different generations can work together to solve a problem by applying science and designing and then testing their solution.
https://www.allaboutstem.co.uk/stemnet/
This is how we build our procedural knowledge of how we 'do' science, our Working Scientifically skills:
PLAN Progression in working scientifically skills FV
This is how we build on our scientific knowledge as we progress from nursery all the way to Year 6:
We are delighted that our school has been chosen to be one of the judging panels for the Royal Society's Young People's Book Prize 2022. This means that we have received this selection of new books to read, talk about and vote on. Our opinions and votes will be combined with those of other schools and children's groups to find the overall winner.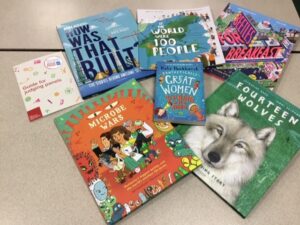 Getting busy…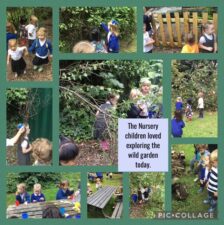 Nursery have been exploring the Wild Garden.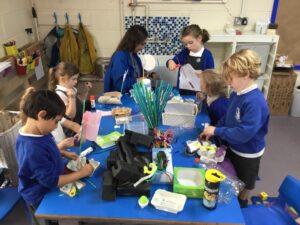 Reception have been making and testing boats. They loved it when the boats sank, shouting 'Ship-wreck!'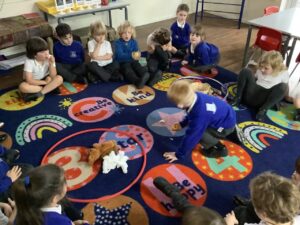 Year 1 have been busy sorting different objects, thinking about the material each is made from.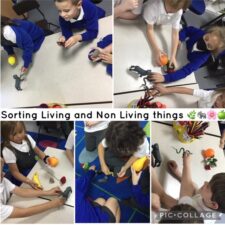 Y2 have been sorting models of living and non-living things.
Then they learnt more about the difference between a living baby and a never lived doll, when Mrs O'Neille brought her baby to visit.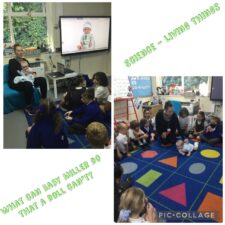 Our Hive children loved making and launching rockets.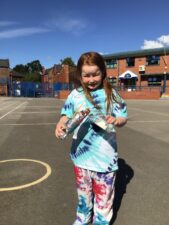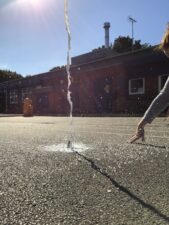 Year 3 started their forces topic with a Bang, testing Stomp Rockets and drawing diagrams to show how they work.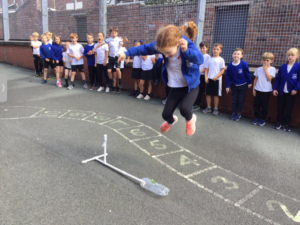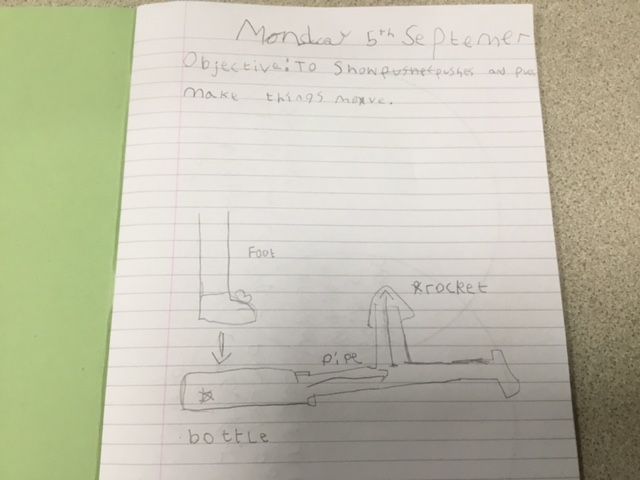 Then they investigated how far a marble moved on different surfaces.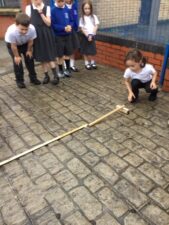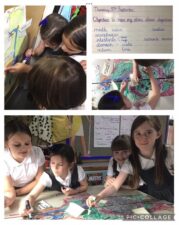 Year 4 enjoyed modelling what they already know about the digestive system at the start of their new topic.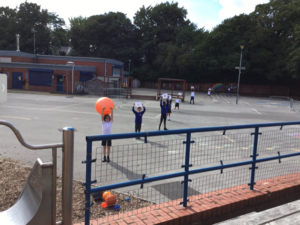 Year 5 were amazed to see the relative sizes and positions of the planets in our Solar System.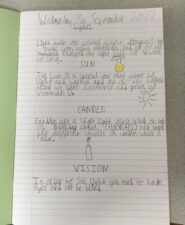 Year 6 have been showing what they already know about light.
Then they investigated shadow formation.