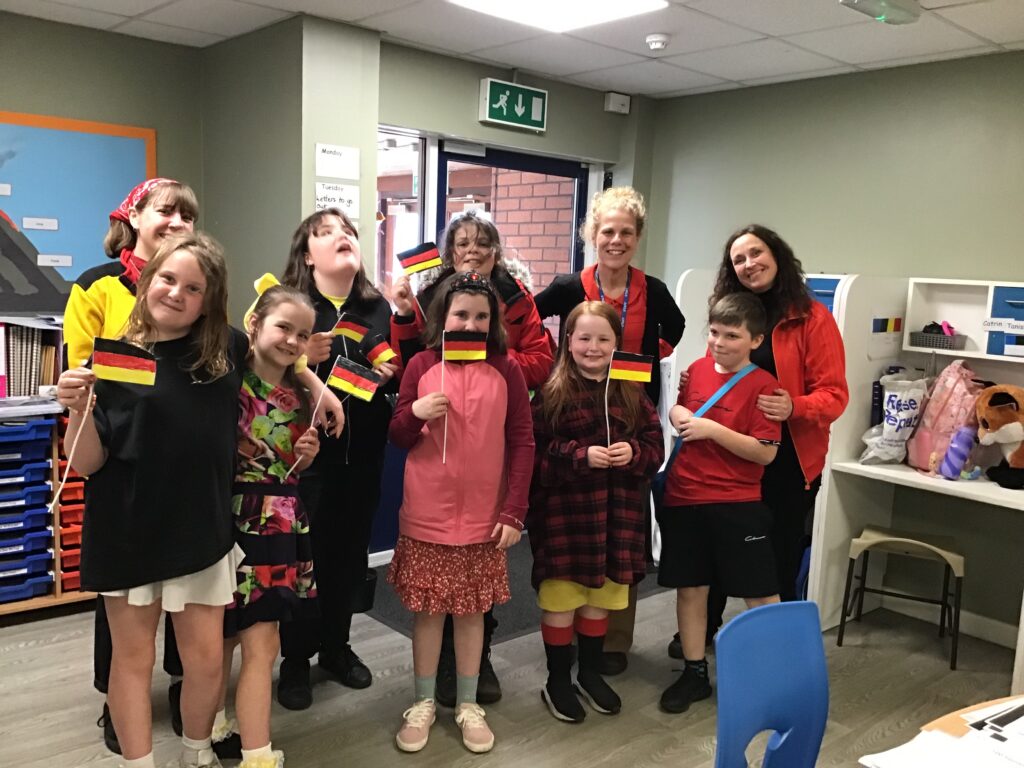 The Hive team consists of Lizzie Waterman, Helen Whaley and Indi McMillian. Indi is new to the Hive team and we know that she will be a great new addition. 
This is our Hive page where you can read all about what we will be getting up to during
2022-2023!
We will update you on what's happening in the Hive via Class Dojo. Please check the Class Dojo app regularly as this is how we communicate all the information you need to know. It's also a quick and easy way for us to message each other and we always aim to respond, within school hours, as quickly as we can.  We will regularly put photos on there too so keep an eye out! Please also remember to check the St Michaels in the Hamlet tab on Dojo, as whole school activities will go on there.  You can also see what's going on in the wider school community on our Twitter feed – @st_michaels_ham.
Below you will find important dates and information for the Hive, our curriculum newsletter and topic webs to see what exciting things the Hive will be learning about this year!
PE – Children have PE sessions on Wednesday afternoons and will come to school wearing their PE kits (white top, dark jogging bottoms / leggings, school jumper, cardigan or hoodie and trainers). This year P.E. will be taught by Ms Bennett who is a familiar face to the Hive pupils.
Water Bottles – We encourage all children to bring a water bottle in school to stay hydrated!
Homework – We will be setting maths homework each week on a Friday. This may be worksheet based work or an online activity. Please return / submit homework by the following Tuesday. Each child has an activelearnprimary account that we use to allocate electronic books and other resources. The website sends us an activity log each week. We will send home activelearnprimary and times tables rock stars logins shortly.
Times Tables – To support the maths curriculum, all children are encouraged to continue learning and practising their times tables. Regular practice is the best way to make times tables stick, so having them up around the house, listening to times tables songs and regularly using Times Tables Rockstars will help!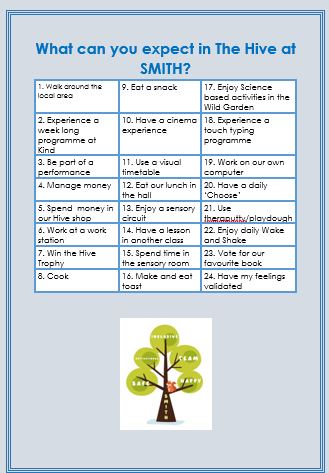 Our Curriculum
Hive Learning

---
Meet the team

Ms Waterman (Lizzie) is The Hive's Class Teacher. She has worked in education for 23 years in a variety of roles. She holds the National Award for SEN co – ordination and greatly enjoyed her role as SENCO at her previous school.  Lizzie lives with her mother, two children and two dogs – Sonny and Stanley. She likes to spend any spare time in her allotment growing fruit and vegetables.
Miss Whaley (Helen) is The Hive's LSA. Miss Whaley has been at St. Michael in the Hamlet for 7 years, based in Reception up to Year 6. Over the past 2 years, Miss Whaley has worked closely with children with Autism and behavioural needs. Miss Whaley is a Level 3 TA and also has a degree in Performing Arts / Dance and is passionate about continuing her professional development in the Autism field. Miss Whaley enjoys running, reading, dancing and being mum to her 2 children.

Miss Mc Millan-Parker (Indi) has worked at the KIND children's charity for many years. She was based at Kind's Centre in town where she worked with groups of children on a variety of projects.  Indie has worked as a classroom assistant in both mainstream and nurture provision.  She has also worked as a community artist in Liverpool. Indi is keen to further her professional development by working in the Hive. She is especially looking forward to getting to know the children and employing strategies to support them.  Indi lives with her son Roman and enjoys selling her art work at various maker's markets across the city.
Hive Rationale/Mission Statement
The Hive is a Resourced Provision supporting 8 KS2 children, which is a part of St Michael in the Hamlet Community Primary School. Each child will be on roll with the mainstream school and assigned a class, however learning will take place in the Hive. The Hive has a teacher and 2 support staff.
The aim of the Hive is to create an enabling environment where each child can learn, socialise and explore independently, taking ownership of their learning journey. We aim to form a safe, predictable area where each child can fulfil their potential alongside their special interests. We aim to produce a bespoke curriculum to complement and enhance more formal learning, incorporating sensory breaks, opportunities for structured social time, emotional regulation and independence alongside the National Curriculum in hoping to break down barriers to learning. Whilst building a strong link with home to ensure a consistent approach in meeting the child's needs.
Visits
Special Educational Needs and Disability Information