At St. Michael-in-the-Hamlet School, we strive to create a learning environment which promotes respect, diversity and self-awareness and tries to equip all of our pupils with the knowledge, skills, attitudes and values they will need to succeed in their future lives. Our pupils learn about children's rights and try to put them into practice, every day.  As part of this we aim to support pupils' spiritual, moral, social and cultural development in order to help them to be thoughtful, caring and active citizens in school and in wider society.
#Blacklivesmatter
We want to acknowledge what is currently happening in the world around us, where individuals have not, and are not being treated equally because of their religion, race or the colour of their skin. Therefore, we would like to provide you with access to a more diverse range of resources, in order to help you to facilitate important conversations at home, with your loved ones and that offer children messages and information that are full of joy, hope, encouragement and unity.
If you wish, please use the following guide, which is full of weblinks and booklists, to help you with questions that you or your familes may have.:
During the Summer, many thousands of people, across the country, marched in support of the Black Lives Matter movement. Liverpool, was no exception and there were over 7,000 who marched, safely, in an anti-racism demonstration including Mrs. Agis, Mrs. Burch and many of you too! If you choose to, you can express your feelings and share your creativity about cultural diversity, both on this page or on your class pages as well.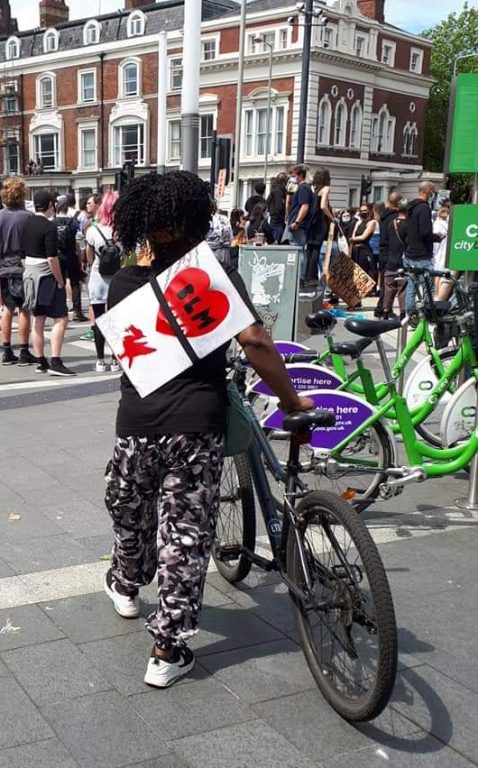 We have provided a link, which we hope will help explain, in child-friendly terms what has happened in the U.S., following the death of a Black man, named George Floyd and the world-wide protests that followed. https://www.bbc.co.uk/newsround/52813673
Our Celebration of Black People In History
We are so proud of all of our children and families, who have been discussing, the marches and peaceful protests that have been taking place around the world, and who wanted to celebrate the achievements of Black people, who have inspired them. We will be featuring the children's work on class pages, bubble pages and on our SMSC, so please send us your creations. Please enjoy, Alexa's beautiful and emotional interpretation, through dance, of Martin Luther King's 'I Have a Dream' speech. Thank you Alexa!
Celebration of Black People in History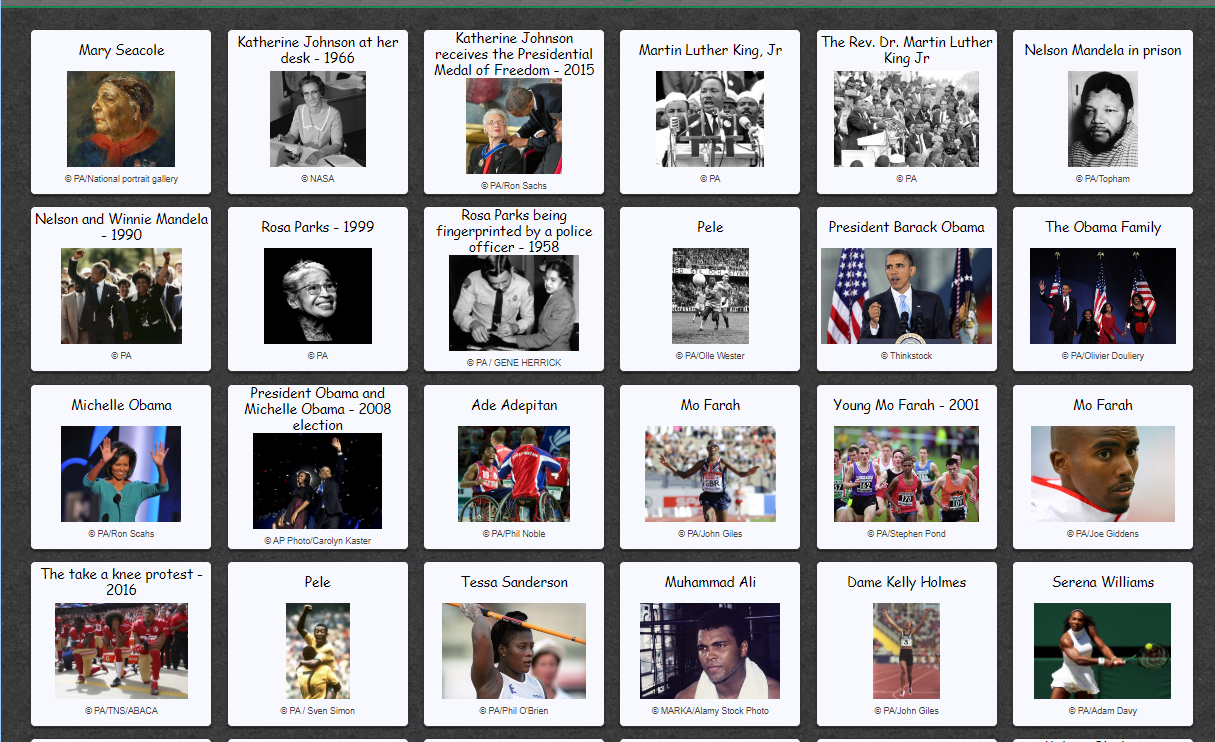 Black History Month has been celebrated for more than 30 years in the UK. It is seen as a timely opportunity to discuss important events in black history and to highlight individuals, whose stories have often been ignored because of conscious or unconscious racial prejudice. We feel that it is important to learn about Black history, throughout the year and not just for one month.
Unity Channel
The Unity channel is part of a, U.S. based, streaming library of animated children's storybooks, called 'Vooks'. https://watch.vooks.com/unity


The channel highlights stories from underrepresented groups, along with titles to help children better understand how to process their feelings.
We hope that these, and future, learning materials that we will share with you, will help you and your families during these significant times.