What  is  SMSC?
SMSC stands for spiritual, moral, social and cultural development.
Spiritual
Explore beliefs and experience; respect faiths, feelings and values; enjoy learning about oneself, others and the surrounding world; use imagination and creativity; reflect.
Moral
Recognise right and wrong; respect the law; understand consequences; investigate moral and ethical issues; offer reasoned views.
Social
Use a range of social skills; participate in the local community; appreciate diverse viewpoints; participate, volunteer and cooperate; resolve conflict; engage with the 'British values' and democracy, the rule of law, liberty, respect and tolerance. Follow the link, below, to see how we try to prepare our children for life in modern Britain:
Children's Lives in Modern Britain – St. Michael In The Hamlet Community Primary School (stmichaelinthehamletschool.com)
Cultural
Appreciate cultural influences; appreciate the role of Britain's parliamentary system; participate in culture opportunities; understand, accept, respect and celebrate diversity.
SMSC at St Michael in the Hamlet
At St. Michael-in-the-Hamlet School, we strive to create a learning environment which promotes respect, diversity and self-awareness and tries to equip all of our pupils with the knowledge, skills, attitudes and values they will need to succeed in their future lives. Our pupils learn about children's rights and try to put them into practice, every day.  As part of this we aim to support pupils' spiritual, moral, social and cultural development in order to help them to be thoughtful, caring and active citizens in school and in wider society.
Click on the following link to access home learning tasks: SMSC HOME LEARNING PACK
Celebrating Cultural Diversity
We acknowledge what is happening in the world around us, where individuals have not, and are not being treated equally because of their religion, race or the colour of their skin. Therefore, we would like to provide our school community with access to a diverse range of resources, in order to help you to facilitate important conversations at home, with your loved ones, that offer children messages and information that are full of joy, hope, encouragement and unity.
If you wish, please use the following guide, which is full of weblinks and booklists, to help you with questions that you or your families may have.:
During the Summer of 2020, many thousands of people, across the country, marched in support of the Black Lives Matter movement. Liverpool, was no exception and there were over 7,000 who marched, safely, in an anti-racism demonstration including Mrs. Agis, Mrs. Burch and many of you too! If you choose to, you can express your feelings and share your creativity about cultural diversity, both on this page or on your class pages.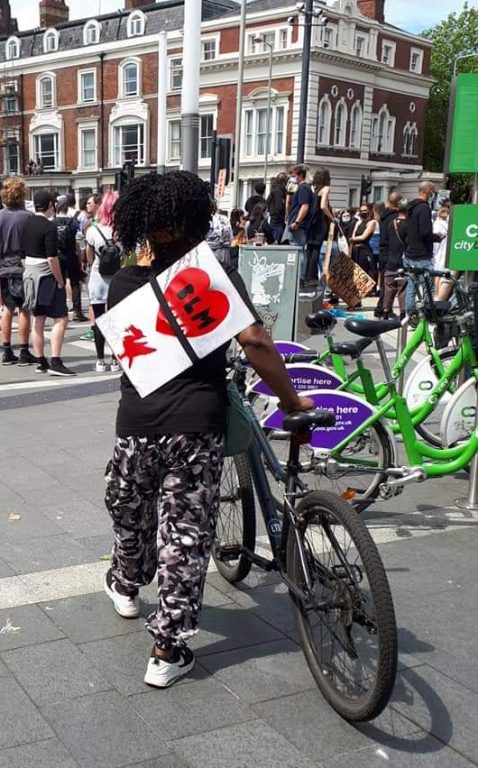 We have provided a link, which we hope will help explain, in child-friendly terms what has happened in the U.S., following the death of a Black man, named George Floyd and the world-wide protests that followed. https://www.bbc.co.uk/newsround/52813673
Celebration of Black People in History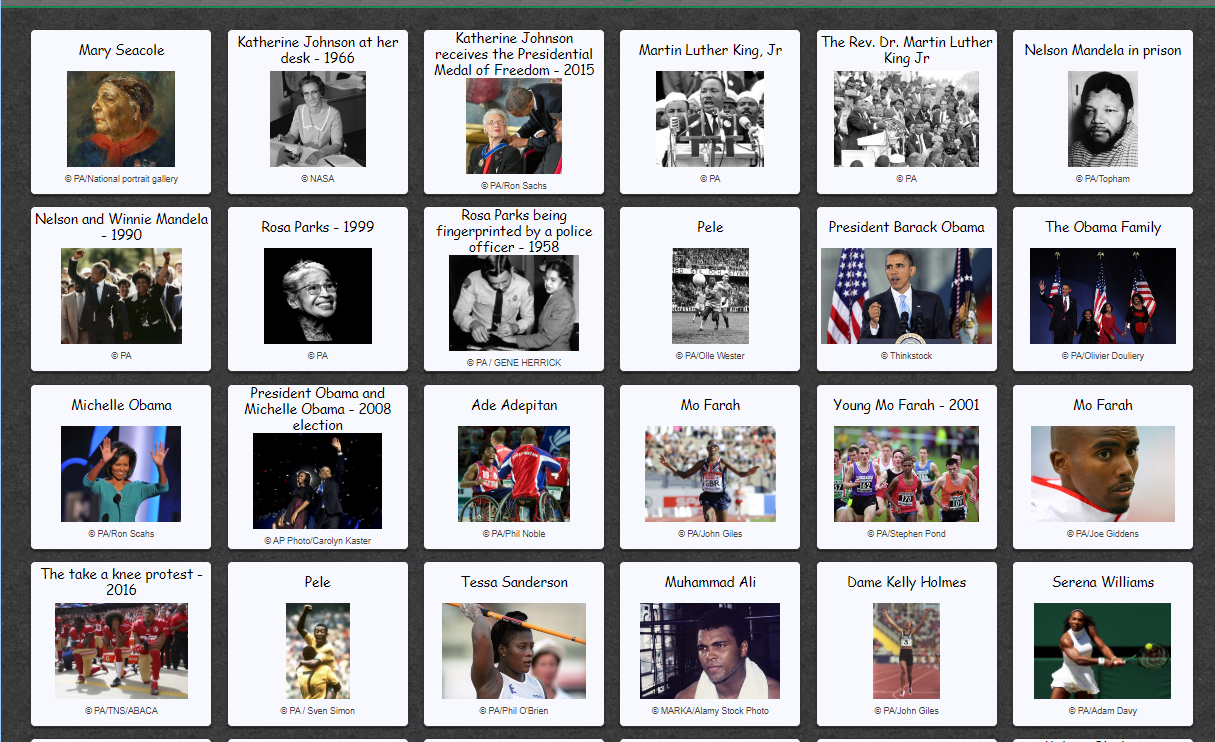 Black History Month has been celebrated for more than 30 years in the UK. It is seen as a timely opportunity to discuss important events in black history and to highlight individuals, whose stories have often been ignored because of conscious or unconscious racial prejudice. In our school, we feel that it is important to learn about Black history, throughout the year and not just for one month.
We hope that these, and future, learning materials that we will share with you, will help you and your families during these significant times.