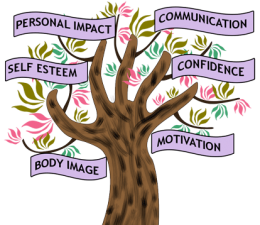 What is PSHE education?
PSHE Education stands for Personal, Social, Health and Economic education.
'Personal, Social, Health and Economic education (PSHE) is an important and necessary part of all pupils' education. All school should teach PSHE during on good practice.' Department for Education, September 2013
PSHE is currently a non-statutory subject. However, section 2.5 of the national curriculum states that all state schools 'should make provision for personal, social, health and economic education (PSHE)'. Following further guidance from the Department for Education, schools are now required to include information about their PSHE education provision when publishing their curriculum. The three core areas which all aims are taught are: Health and Wellbeing, Relationships and Living in the Wider World (including British Values, citizenship, Economic Wellbeing and aspects of Careers education).
 The relationships and Health and Wellbeing sections of PSHE education will be compulsory in primary schools from September 2020, with plans to also make the remaining parts of the PSHE curriculum statutory following further government consultation.
Why is PSHE education taught?
PSHE education aims to teach children the knowledge and skills that they need to stay safe and be happy and healthy, while also preparing them for life in the present and future. Importantly, it equips children with the skills they need to live successfully as citizens of the communities to which they belong. In addition,  PSHE education encourages children to develop positive mental health and emotional wellbeing. This is achieved by empowering them with the knowledge and understanding of why this is important and how it can be achieved.
PSHE at St Michael in the Hamlet
At St Michael in the Hamlet Primary School we aim to promote healthy, independent and responsible members of society. We encourage all our pupils to play a positive role in contributing to school life and the wider community through school councils, fundraising events, supporting nominated charities and involvement in community activities. Our pupils are given opportunities in PSHE & SEAL (Social and Emotional Aspects of Learning) lessons and assemblies to develop confidence, self-motivation and an understanding of their rights and responsibilities within our diverse society.
We teach PSHE in a variety of ways: as a discrete subject, through SEAL lessons, via assemblies and through other subjects such as RE, History, Geography, Literacy, Maths and Science, as well as through outdoor educational visits, community work and activities.
To ensure that we meet the needs of all our pupils, we will be developing a new curriculum to support the statutory requirements for September 2020. More details and information will follow shortly. 
Useful websites
KS1 
'Right & Wrong' with Naomi Wilkinson
'Believe' with Naomi Wilkinson
KS2
Andy & The Odd Socks – Choose Respect!
Team Work – The Super Movers Crew
Revision – The Super Movers Crew