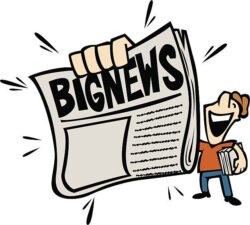 Art and Design Aumumn 1 Newsletter
The Art and Design Policy document can be found on the School Policies page
Our Art and Design curriculum uses the seven main areas of colour, drawing, painting, texture work, printing, sculpture and digital media. In EYFS, they use a variety of mediums as part of their Expressive Arts and Design area of learning. We link art and design to our topics and each year group (KS1 and KS2) studies a particular artist/s in depth which ensures a varied experience by the time our children leave in year 6.  Children also receive a high quality sketch book in year 1 which they will  keep and use in each year group to record their artistic journey throughout S.M.I.T.H.
Artist Studies:
Year 1: Wassily Kandinsky and Vincent Van Gogh
Year 2: Joan Miro and Banksy
Year 3: Hokusai and Henri Matisse
Year 4: Henri Rousseau
Year 5: Frida Khalo
Year 6: L.S. Lowry
Hive: Andy Goldsworth
Art Exhibition
We had our very own art exhibition!
Click the link to view all of our masterpieces.
Whole school portrait project:
From Nursery to year 6: every year group was given a colour to create their portraits.
If you could be a colour of the rainbow, what colour would you be?
Early Years
Nursery and Reception have been exploring using and choosing lots of different materials to express themselves.
---
Year 1 are really enjoying learning about primary colours and how to mix them to make secondary colours. They've also been finding out about Wassily Kandinsky and used different media to gain inspiration from his work to them inform their own artwork in the style of Kandinsky.
---
Year 2 have enjoyed studying Joan Miro  and created some stunning work studying his use of shape and colour using oil pastels. They then created their own trolls in the style of Miro!
---
Year 3 experienced printing and marbelling and have also created some wonderful self portraits! They have enjoyed learning about the Japanese artist Hokusai  and have created their own versions of the famous painting 'The Wave.'

---
Year 4 have been using lots of artwork linked to their topics and producing some detailed drawings.
---
Year 5 have been exploring textures within drawings and lots of drawing skills.
_____________________________ //_______________________________________
Year 6 have been creating stunning silhouette artwork linked to their topic of the Blitz. They've also been busy working with a local film company to create Beatles fan mail for a film using mixed media- how exciting!
---
The Hive have been exploring tone and using paint. They're excited to do some artwork outside when they learn about their artist study Andy Goldsworthy.