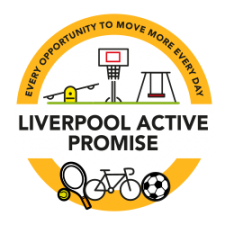 At St Michael in the Hamlet, we are aware of the benefits of being more physically active to all children. Getting children to be more active and eating well is important. Physical activity is not just important for physical health and obesity prevention. It builds brain development, brain function and intellect. Being physically active before, during and after school improves academic performance. Mastering physical skills builds brain power.
If children become less active and are not eating healthy meals, drinks and snacks and get less than 60 minutes of physical activity a day; as well as not eating child size portions; along with less screen time and more sleep this could lead to childhood obesity.
A major factor in childhood obesity is a lack of exercise. According to Professor Neena Modi President of the Royal College of Paediatrics and Child Health, Four-Fifths of obese children will remain obese as adults and this will result in them losing between 10-20 years of healthy life.
What are we doing at St Michael in the Hamlet to increase Physical Activity?
We encourage all our children to walk to school if they can; we know that sometimes this is not possible. Our school is part of 'Let's Walk to School' initiative (livingstreets.org.uk ). The children log what method they choose to get to school. Each class records their data daily. At the end of each month if the children have reached the recommended target they get a badge. There is a different one to collect every month.
Active lunchtimes- we provide equipment and games over lunchtime for those children who wish to participate. As well as providing an opportunity to have a turn on the large playground equipment on both yards.
We are currently reviewing our after school provision. Our aim is to provide a more wide and varied programme of sports that we do not provide within our Physical Education lessons.
We are going to be re-introducing the Daily Mile (As soon as we are back at school).
We at St Michael in the Hamlet feel that we need to support our pupils' to become more active throughout the school day. Moving more everyday can bring great benefits to children and young people not just to their physical health, but also improving their emotional and mental health, building confidence and social skills, reducing the risk of developing health  conditions in adulthood, as well as improving learning outcomes and academic performance.
We applied to the Liverpool Active Promise for funding to help us to achieve our target. The Active Promise has been developed in close partnership with the Youth Sport trust and it outlines the vision for Liverpool to be the most active core city in England by 2026, with 90% of Children and Young people achieving 30 active minutes every day. The promise aims to make a significant contribution to the vision to create 'A Fairer, Healthier, and Happier Liverpool.'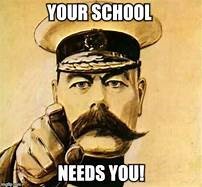 Liverpool Active Promise Targets for 2020-2021 at St Michael in the Hamlet.
Every Friday we are going to have a different Physical skills focus for each half term. So that could be Zumba, Yoga or Circuit training. We will be looking for any suggestions from you as well. Everyone will take part at some point throughout the day.
Pedometer Challenge
We are going to provide each year group with a set of pedometers.  The challenge is for pupils' to complete as many steps as they possibly can daily. This data will be recorded. There will be prizes for daily and weekly winners. This will happen twice throughout the year. The aim is to see if increasing physical activity opportunities will impact the amount of steps over a certain time period.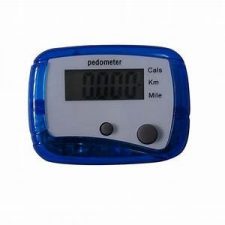 What can you do at home?
All children need about 60 minutes of physical activity a day for good health, but it doesn't need to be all at once. You could do several short 10 minutes, or even 5 minute bursts of activity throughout the day. These can include: walking, skipping, dancing riding a bike etc. all activities should make you breathe faster and feel warner.
You can also help at home by joining www.Change4life.co.uk   it is free and your child will get their own personalised activity plan full of good ideas for getting moving.
We are looking forward to getting started as soon as we can. Please visit the following page for further information Liverpool Active Promise Health Initiative 2019 – 2020